New design TWS Bluetooth gaming earbuds, IPX6 waterproof, super comfort, voice command and great stability. It's committed to a new experience of true wireless Bluetooth gaming headsets.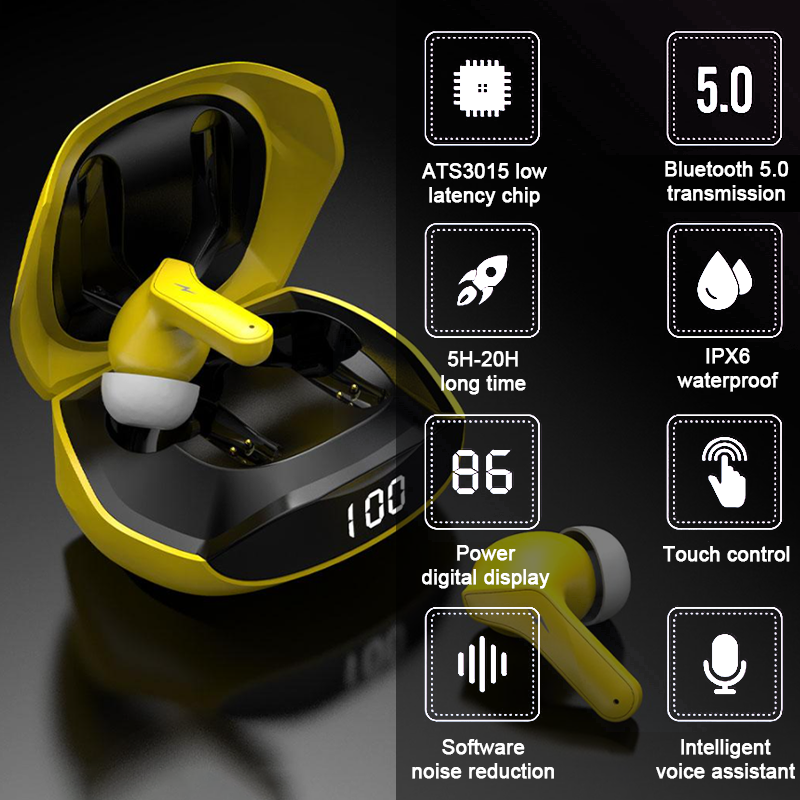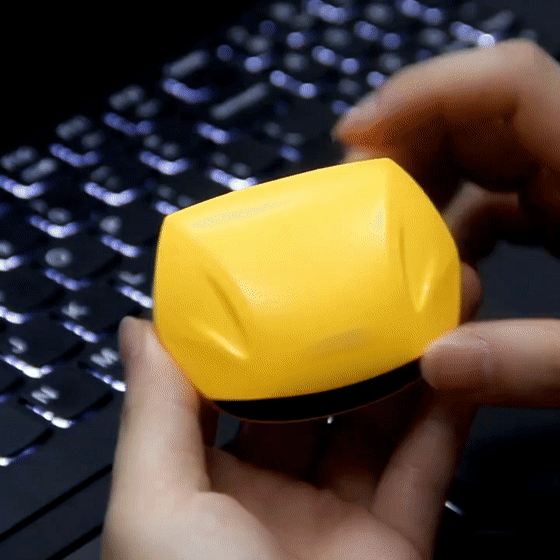 Strong HD Sound Quality
Strong, beat the full frequency coverage of high-definition sound, bass, midrange and treble balanced, rich levels. The pure rhythmic tone will take you through the ocean of music.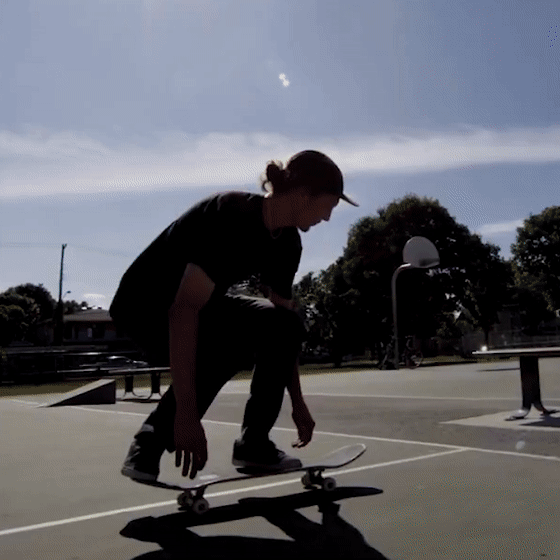 Software Noise Canceling
Adopt omnidirectional silicon microphone of good coherence and equip with software noise canceling tech for clear HIFI call voice. Dual-transmission link, stable signal Master-slave switching.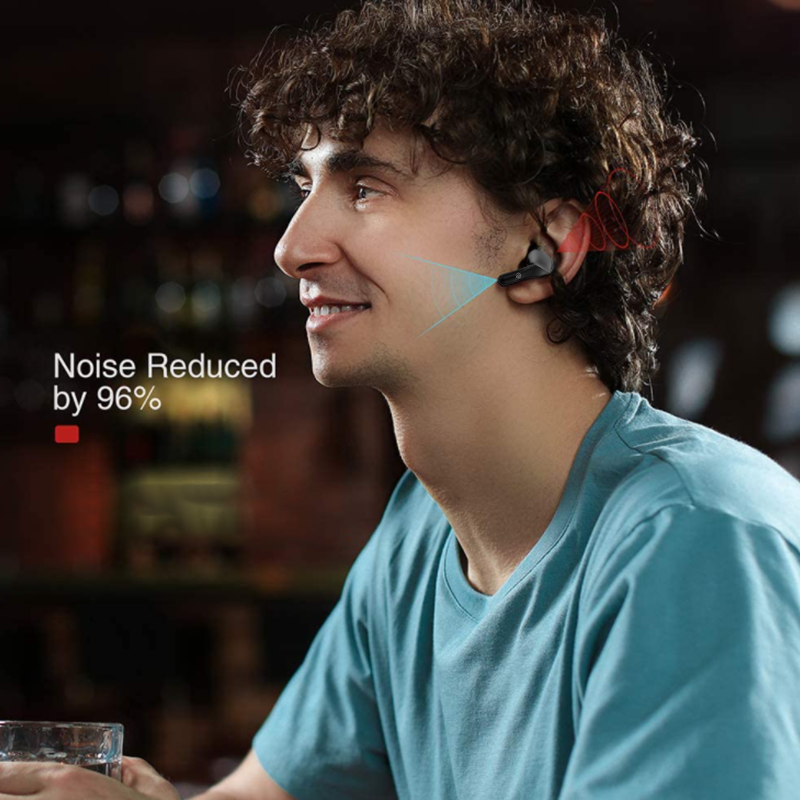 Gaming Low Latency
You can immerse yourselves in the ATS3015 chip equipped in the game to bring a subtle audio experience. In the game mode, the precise sense of space can help you judge the location by listening and shoot first!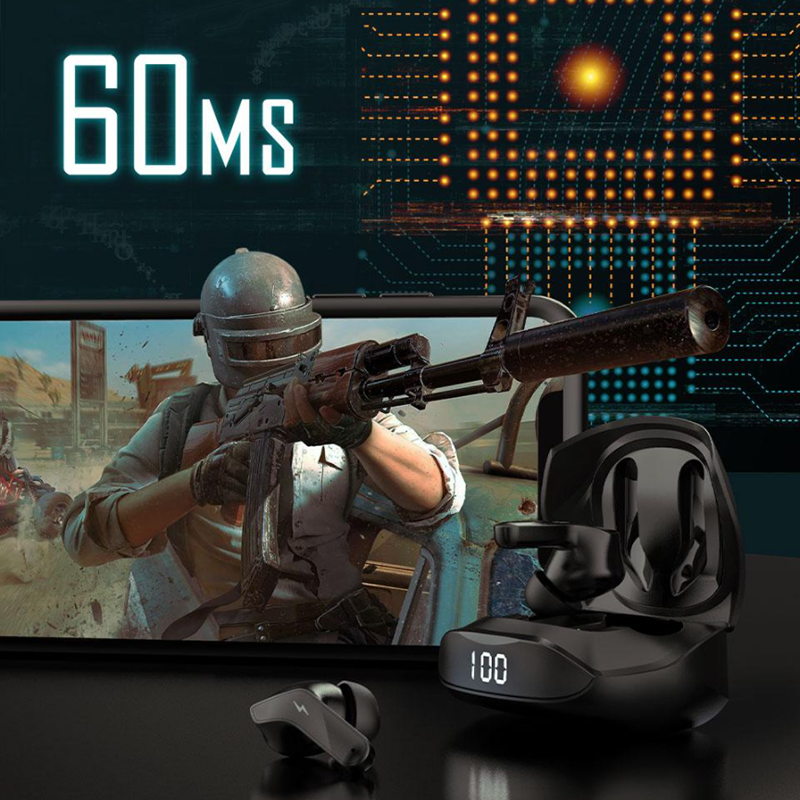 Game/Music Dual Mode
Tap 3 times on the touch area of ​​the left and right earbuds to turn on/off the "Game Mode" and "Music Mode" with a beep. Simple elegant touch control embodies sense of technology.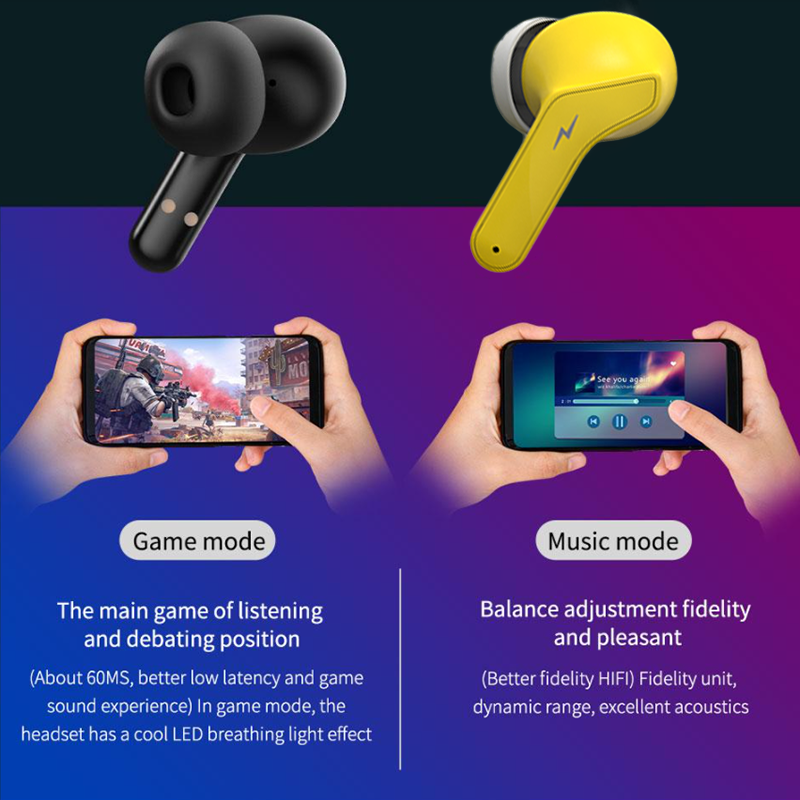 IPX6 Waterproof
IPX6 waterproof rating of the two earplugs, daily splashes and sprays will not cause serious damage to the inside of the earplugs, and it can be used with confidence whether indoors or outdoors.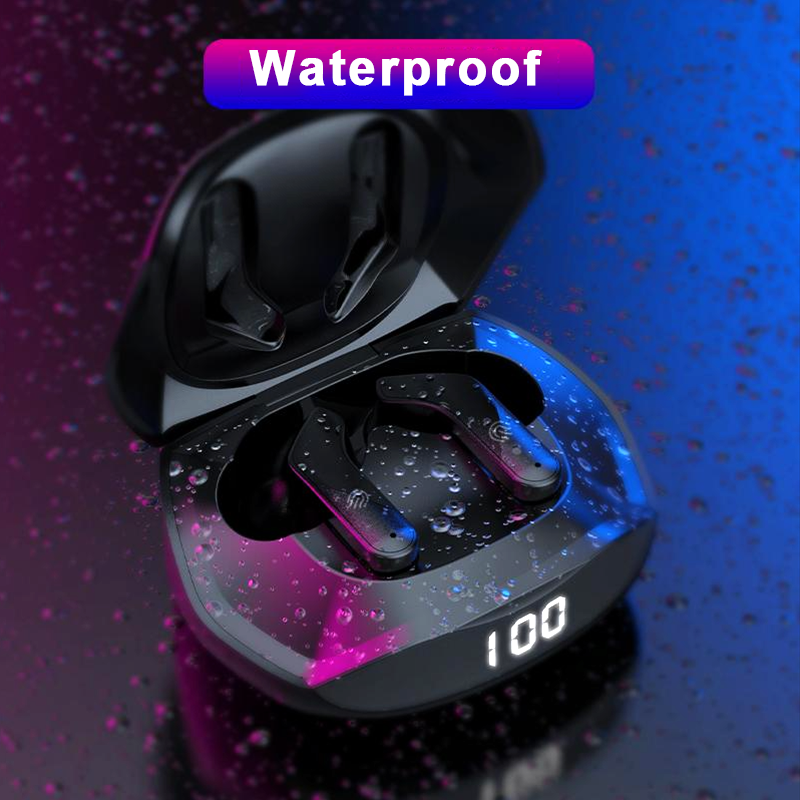 Comfort & Stability
Ergonomic tilt into the ear, with the classic in-ear type. The earplugs have good sealing and stable wearing, perfect for immersing in music during various exercise and fitness.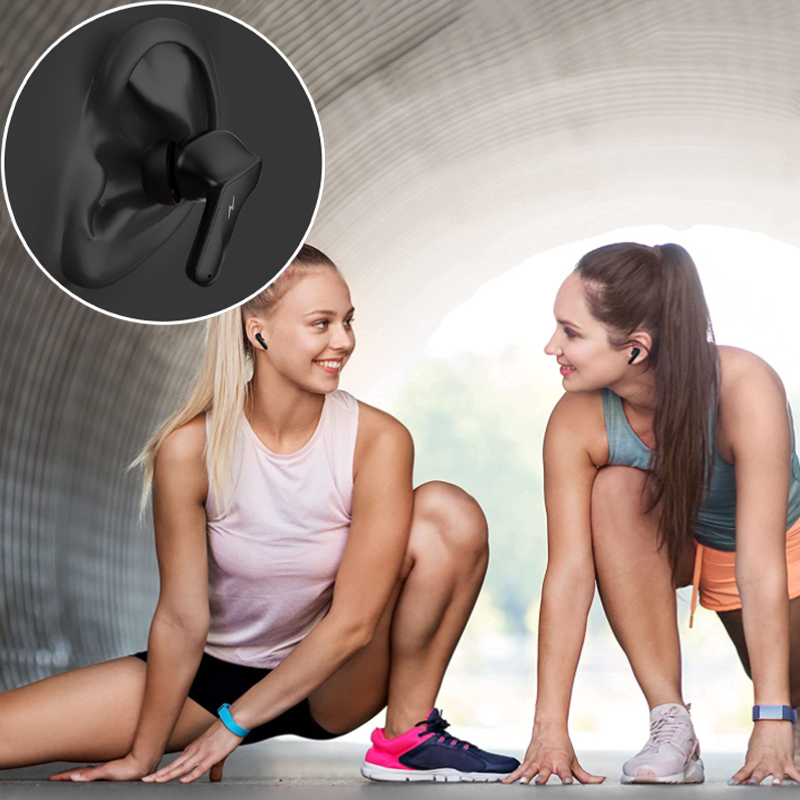 Long Battery Life
The host can continuously use for about 5H while the charging case supports up to 15H. Total Battery Life up to 20H. Minimal pairing is out of the box, it can be used in various indoor and outdoor scenarios.