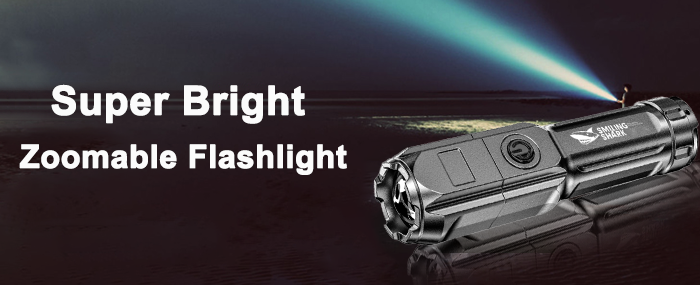 Tactical flashlight is a great choice for emergency, outdoor activities or daily use, which is waterproof, rechargeable, zoomable, and multifunctional. It can be used normally in rain and snow.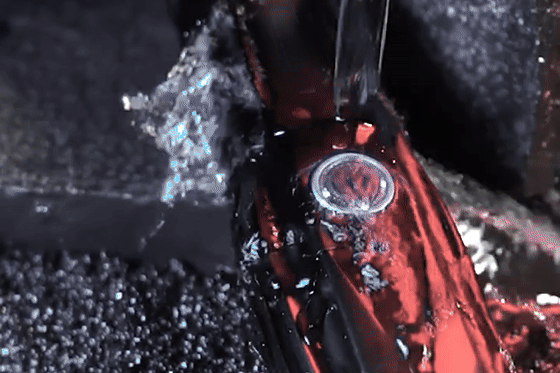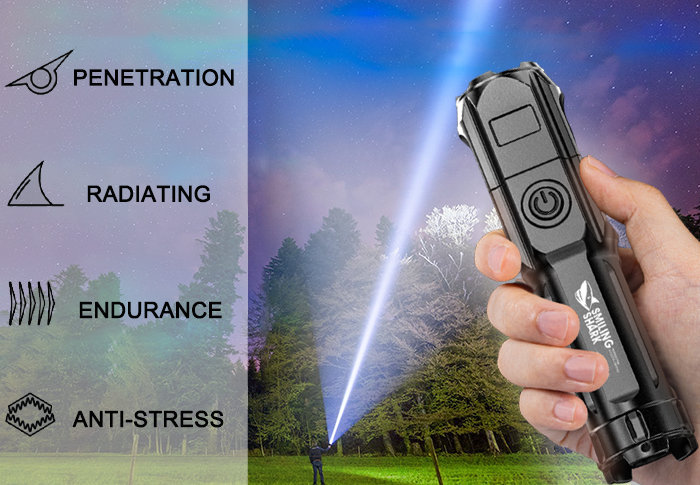 High Lumens Super Bright Flashlight
The light provided by the flashlight rechargeable is more stable and brighter, and can clearly illuminate objects within a range of 1700 feet. Its brightness is 20 times that of ordinary incandescent lamps.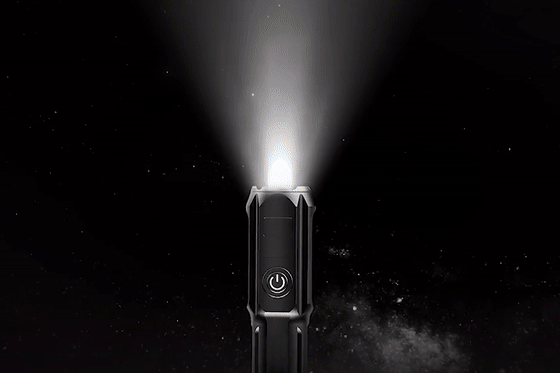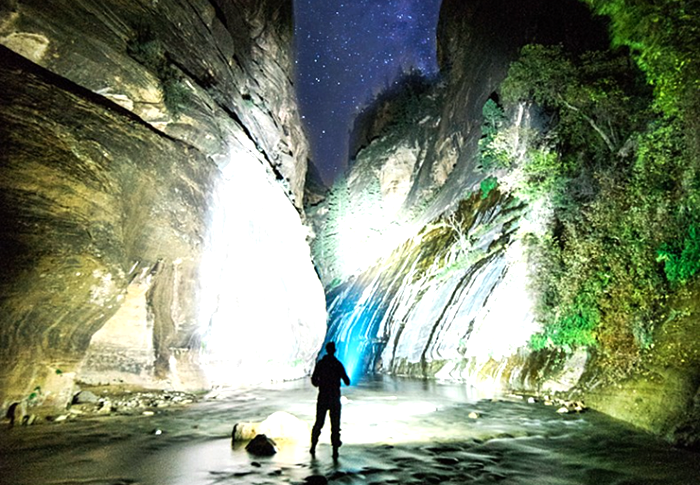 Zoomable Flashlight
Zoomable tactical flashlights to achieve free zoom light, can emit large area of floodlights or spotlights. Spotlight for long range observation and floodlight for large area illumination.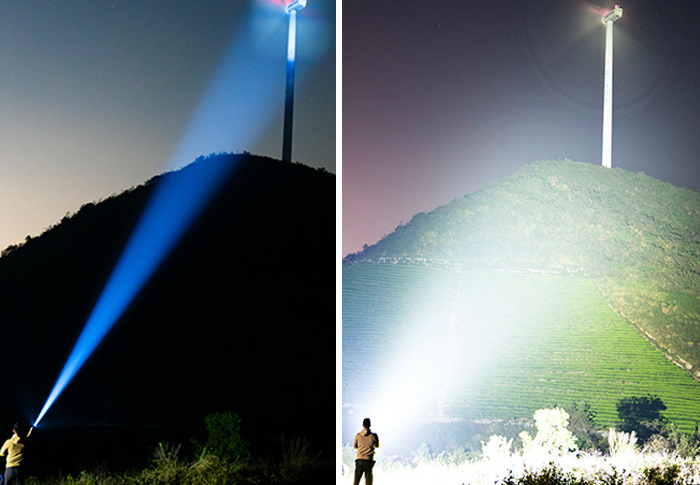 IPX6 Waterproof Flashlight
The flashlight with IPX6 waterproof, anti-slip handle designing, make it can be used normally in severe weather such as rain, snow or other emergency situations.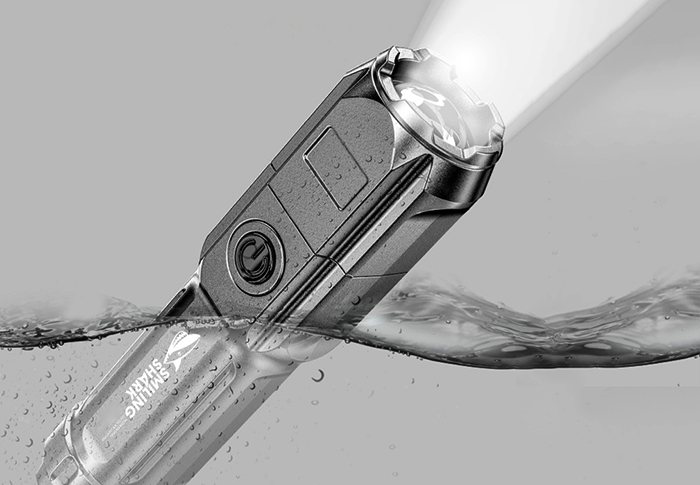 High Quality
Made of hard anodized aluminum is more impact resistant and durable, and the LED chips' service life is up to 50,000 hours, providing you with a powerful beam and high-definition field of vision for a long time.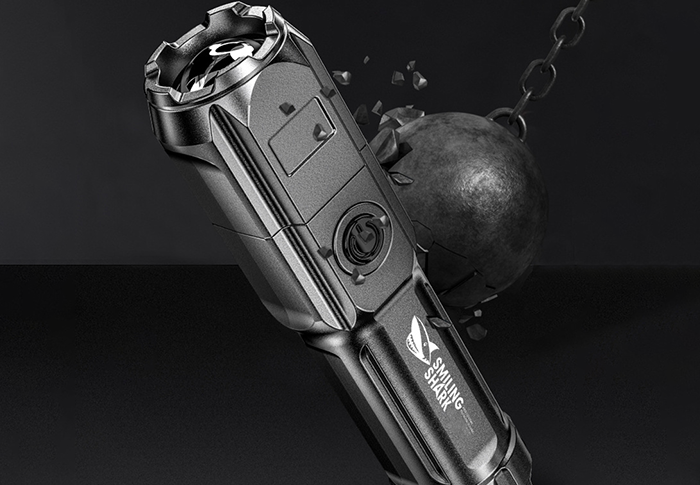 3 Modes
The rechargeable LED flashlight has 3 lighting modes: high brightness, medium brightness, and SOS flash. Intense spotlight for long range observation.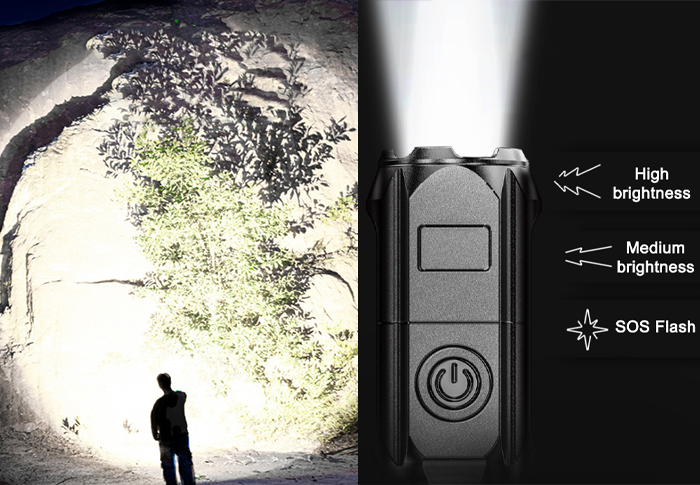 USB Charging & Power Bank
Powered by a high performance batteries-5500mAh, it can be charged by power bank, computer, USB outlet charger etc. The powerful flashlights can also be used to charge your mobile phone.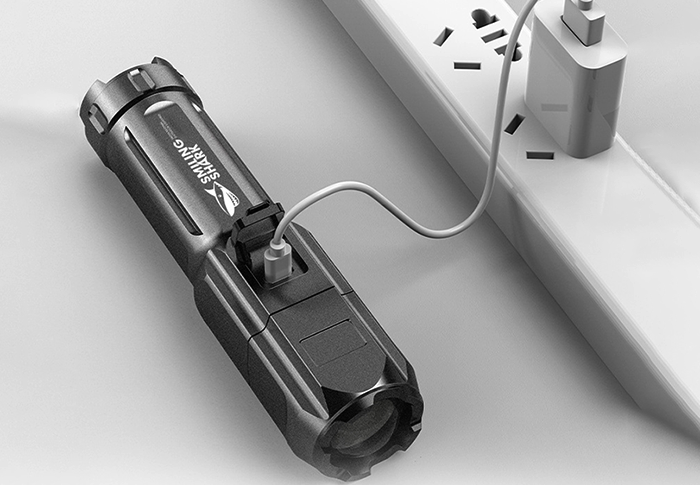 Bright Your Life
It is safe, reliable and easy to use, it is the perfect flashlight for camping, climbing, hiking, hunting, exploring; an ideal tool for night use to see large and far area.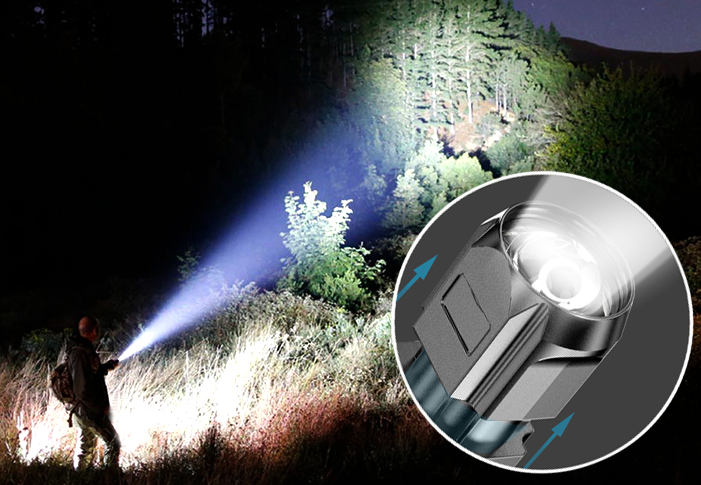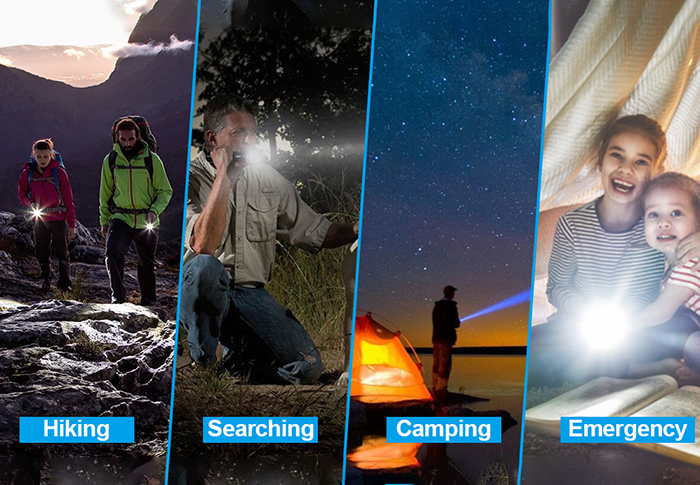 Specifications
Material: Aluminum Alloy
LED chips: P50/P70
Battery life: 8-10 hours
Charging method: USB charging
Battery type: 1*26650 rechargeable battery
Modes: Strong-medium-SOS
Waterproof: IPX6 waterproof
Weight: 247G (without battery)