This smart watch is the revolutionary 2-in-1 true wireless Hi-Res earbuds housed in a fitness band, which meets your daily health monitoring, with portable TWS headset needs.

Premium Sound Quality
The headphones deliver amazing high-fidelity sound through fine-tuned graphene-enhanced drivers, and the hybrid silicone allows for more effective passive noise cancellation at the eartips.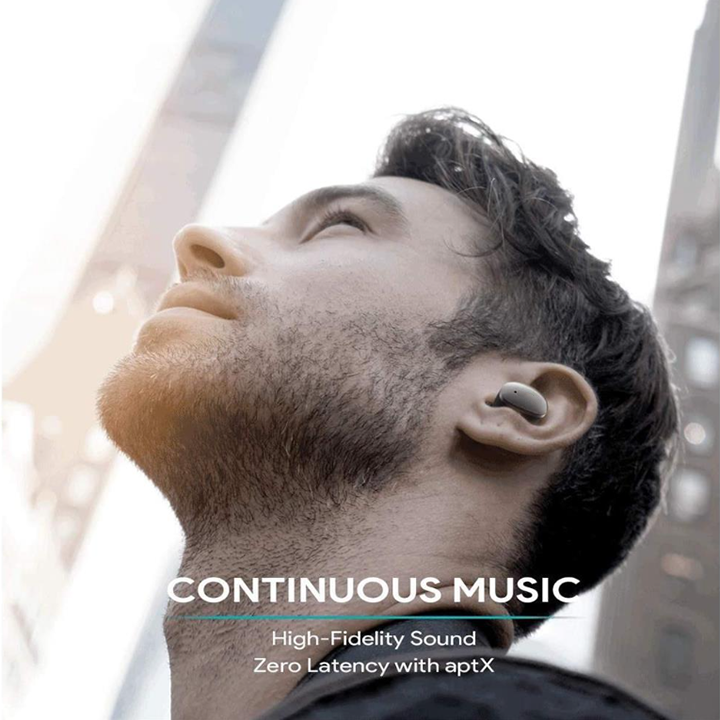 Smart Watch
It's a fully-functional fitness tracker. This smart watch can serve as 24 hour continuous heart rate monitor, sleep monitor, pedometer, calorie counter, step counter and health tracker and etc.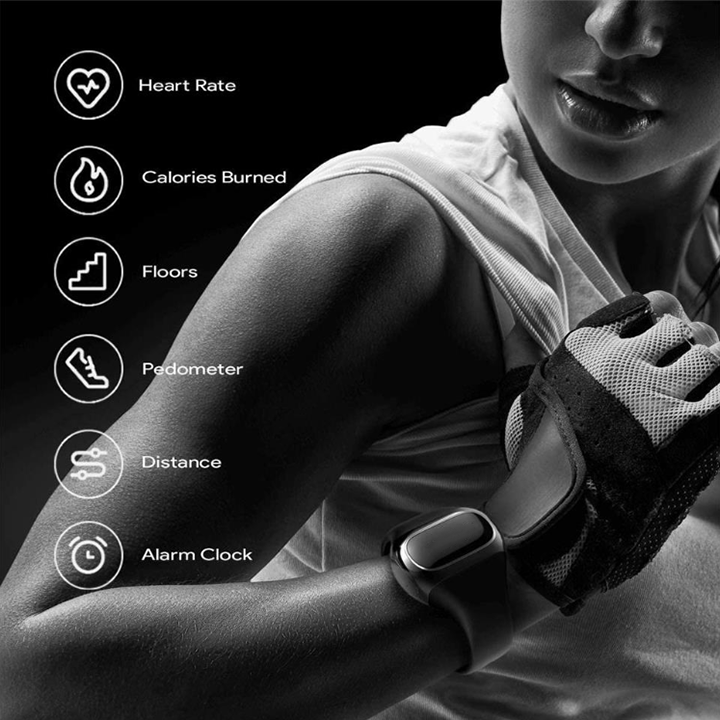 Fitness Tracking
With advanced motion sensors and an accurate heart rate monitor, the fitness band keeps track of your physical state in real-time throughout the day. Fitness reports will be synced and stored in App.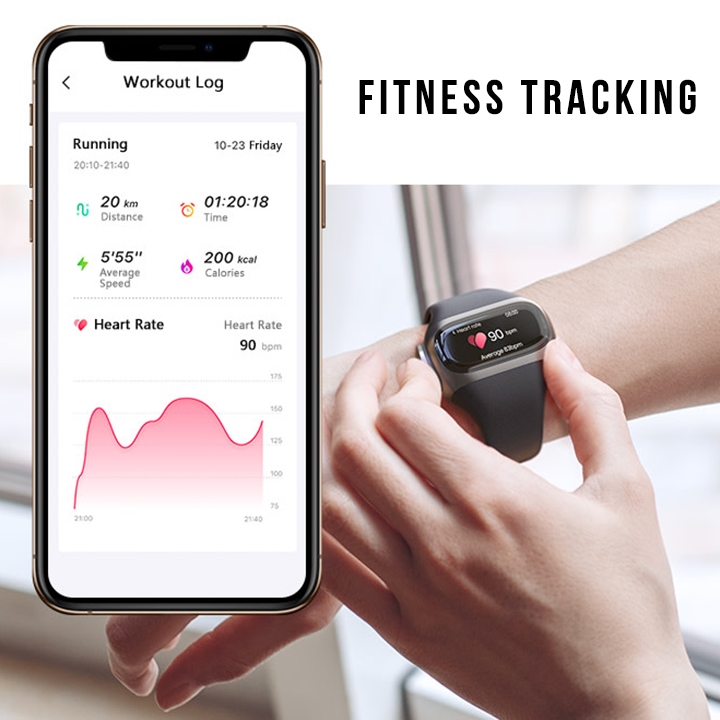 Extremely Portable Earbuds
Taking a pop-up design allows you to access the earbuds at any time during your fitness activities, charged on your wrist thus possess greater portability. It's waterproof and suitable for any occasion.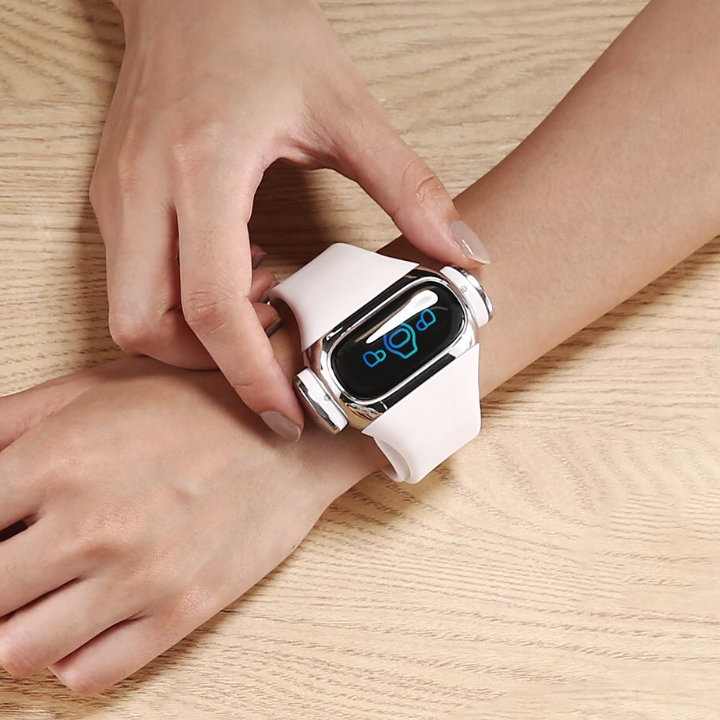 On-wrist Notifications
The backlit touchscreen on the band allows you to see all your fitness data at a glance and displays smart phone notifications. Smart bracelet with real-time notifications help you stay connected.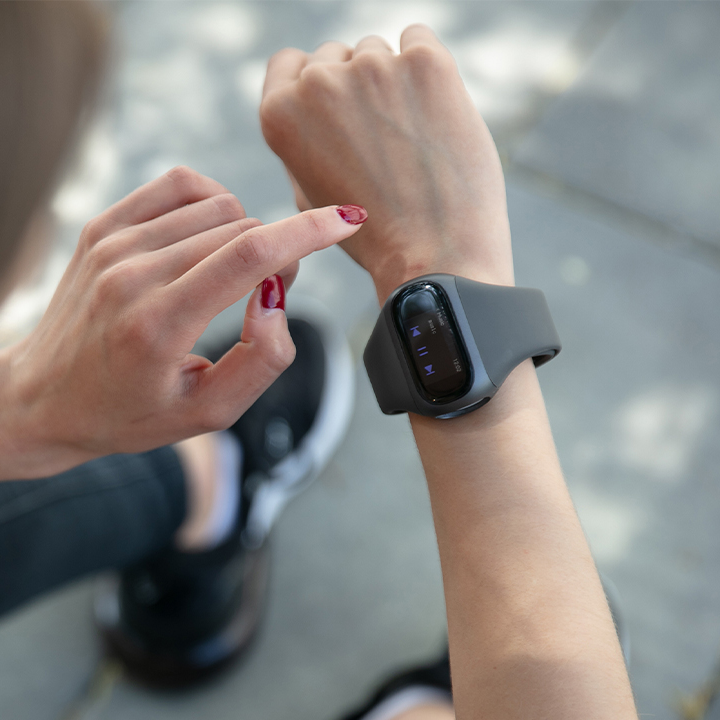 Integrated Touch Control
Tapped or pressed the side of both earbuds to adjust the volume, change the track, play or pause, or access your phone's assistant. You can also make hands-free phone calls with either earbud individually.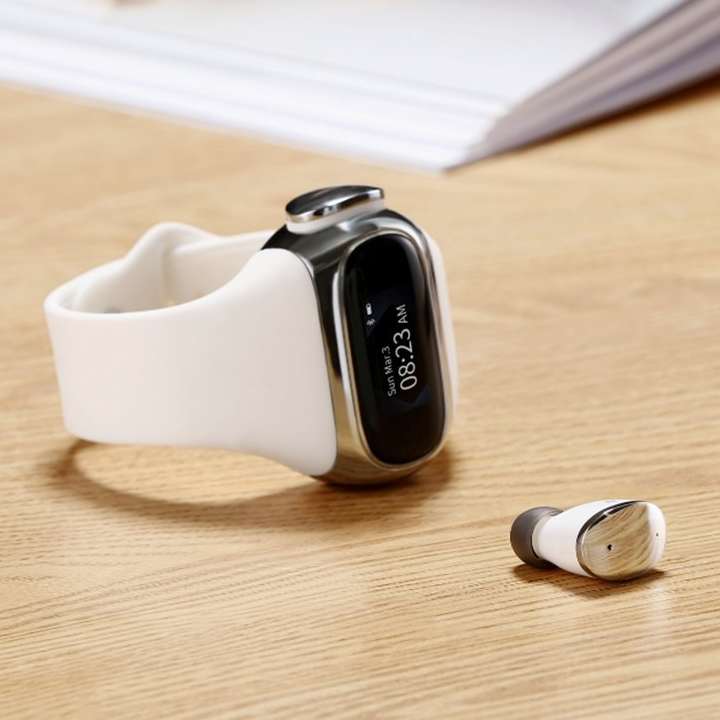 Earbud Specs
Bluetooth version: Bluetooth 5.2
Speaker: 1*0.4inch/6mm(ineach earbud; 16Ω; 20Hz-20KHz
Mic: MEMS; 100Hz-10kHz; 38dB
Battery life: Max 5h
Charging time: Approx 1h
Water-resistance: IPX6
Operating range: 33ft/10m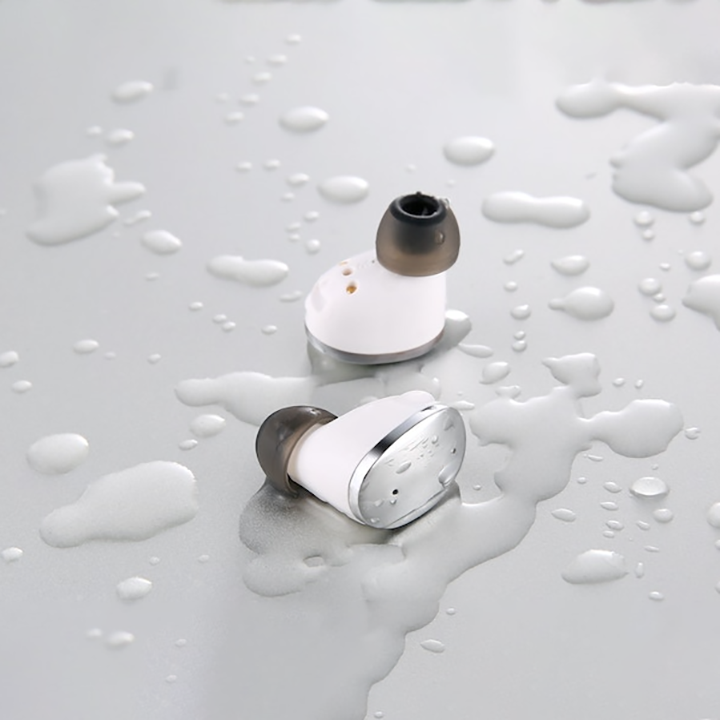 Smart Watch Specs
Bluetooth version: Bluetooth 5.2
Touch display: 80*160; 0.96 inch; 65k color; TFT screen
Sensors: 3-axis accelerometer;heart rate sensor;vibration motor
Battery life: Max 7 days
Charging time: Approx 2h
Water-resistance: IPX5
Operating range: 33ft/10m