A RGB double-bladed lightsaber, integrated with a special combat sound effect and light flash mode, take you to experience a vivid and real combat experience.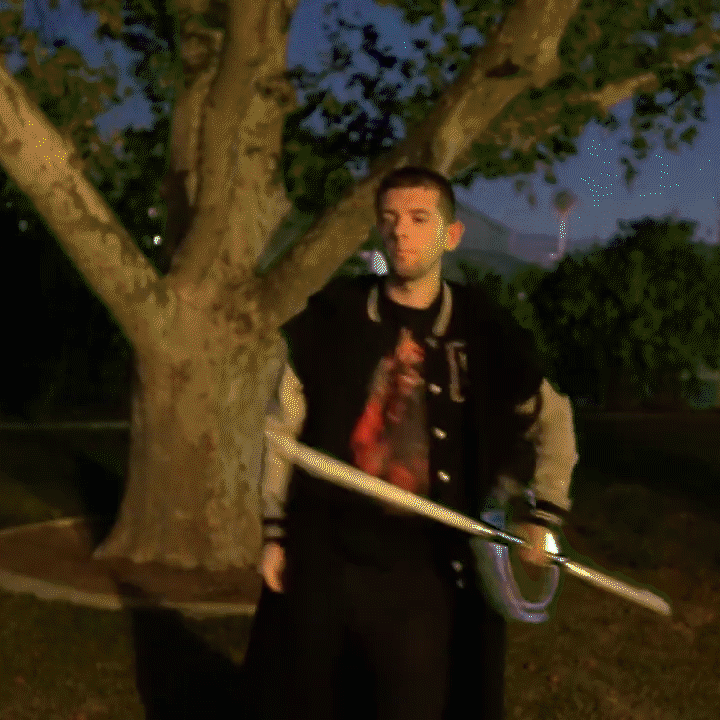 Double-bladed Lightsaber
Its smooth swing allows all your movements to be captured in real time, with precise 1:1 changes in sound, as if you're actually swinging a real lightsaber, living out your Jedi fantasies!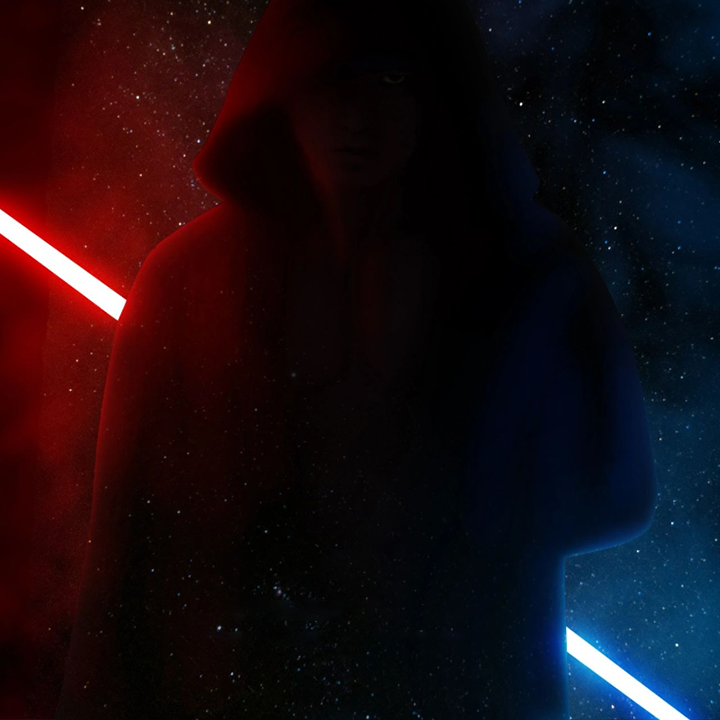 Transformable Hilt
The lightsaber consists of a single blade and single saber that flips out into a full circle and dual blade saber. It allows for fast countering and some pretty cool special moves!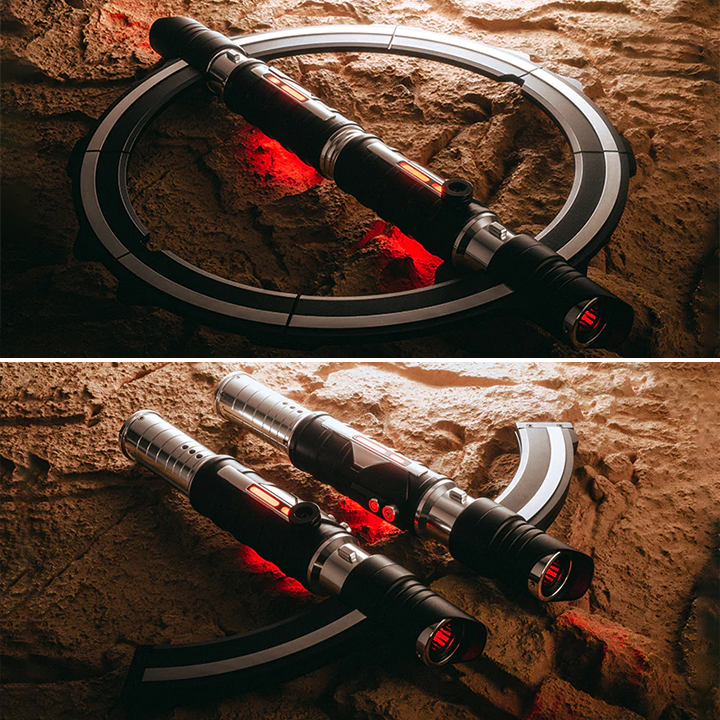 Built-in Sound Effects
The lightsaber features many visual effect and sound effects, it's equipped with 32 preset sound banks and 3W speakers. (Blaster bolt deflect, Flash on Clash, tip drag, and color changing on the go...)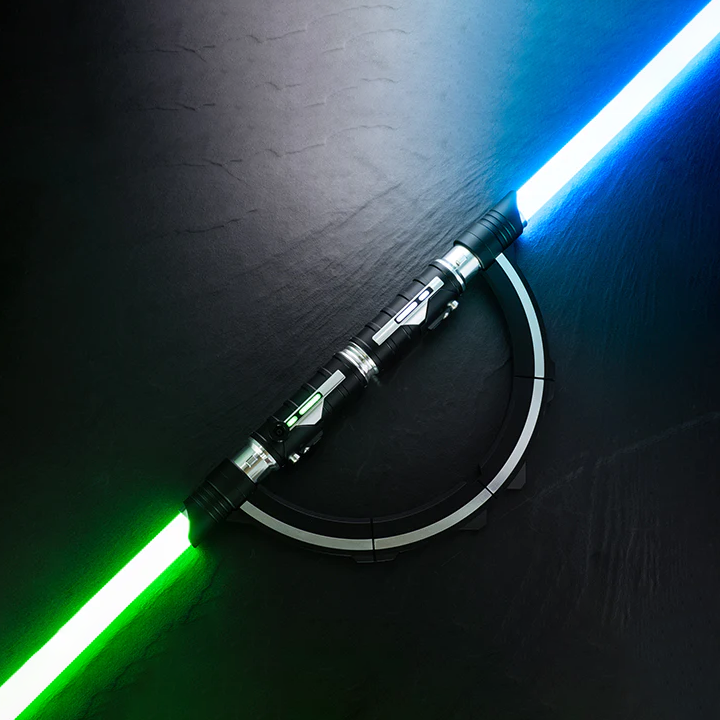 Gesture Controls
The middle LED bar features automatic color matching to the blade color. Each blade may also be ignited and customized individually. The saber also features gesture controls to power each blade on/off.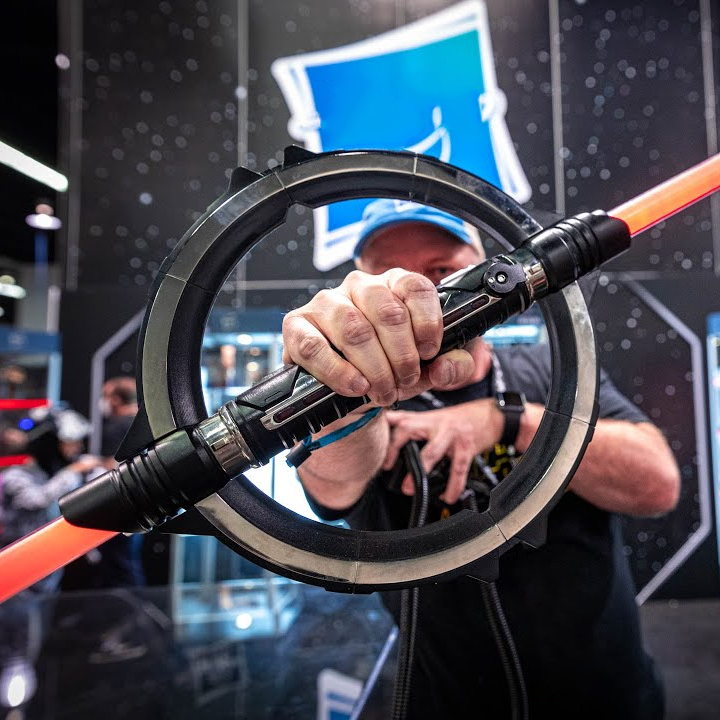 More Details
It has a detailed hilt that can split into two along with a half or full-circle configuration. The removable 18650 Li-Ion battery powers the saber. An easy USB Type-C access is situated in the middle of the hilt.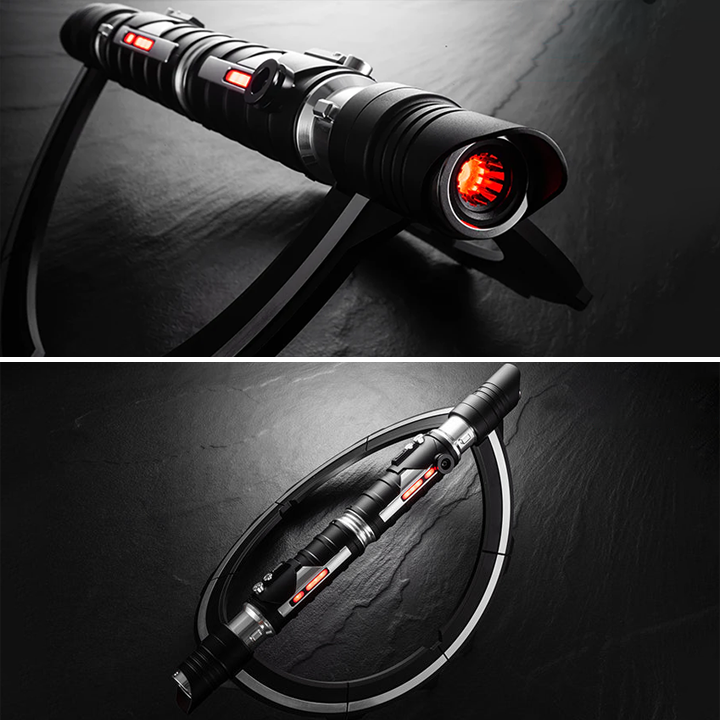 The Best Lightsaber
A stunning lightsaber fit for cosplay, learning saber moves like a true Jedi, this saber with double-bladed install is perfect for the enthusiast and collector alike, and a great lightsaber for adults.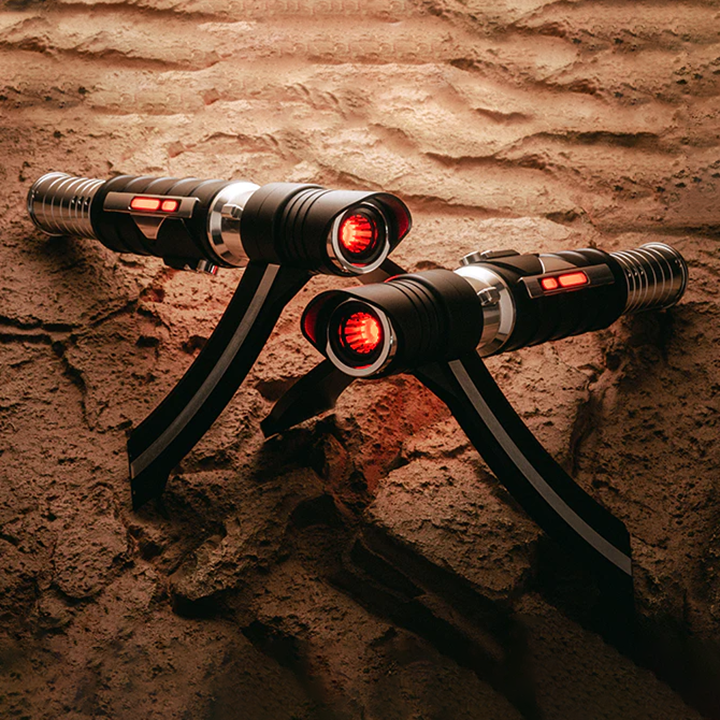 Specifications
Main material: Aluminium Alloy, Polycarbonate
Blade lenth: 28'' (72cm)
Hilt Diameter: 1.5" (3.81cm)
Operation: Gesture controls, Low profile guarded push button switch
Features: 3W speaker, Removable 18650 Li-On battery, Easy USB Type-C access