Get to a dazzling flow journey with this fully programmable light toy! The magical light with beautiful super bright effect shows at your disposal.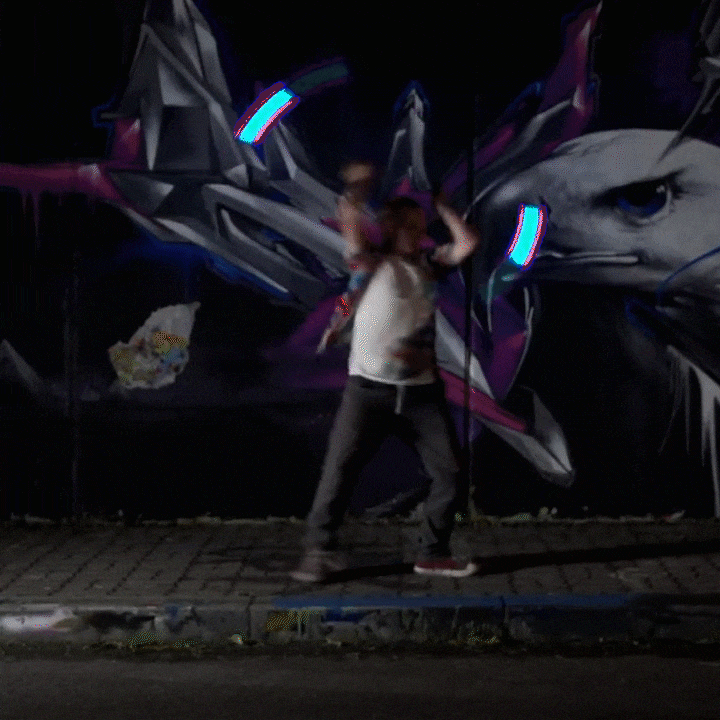 Poi Flow Light
Shine with it whenever you want, day or night, and spin for over 2 hours at full brightness. Experience the flow feeling in your hands and warm people's hearts with your own style of poi flow.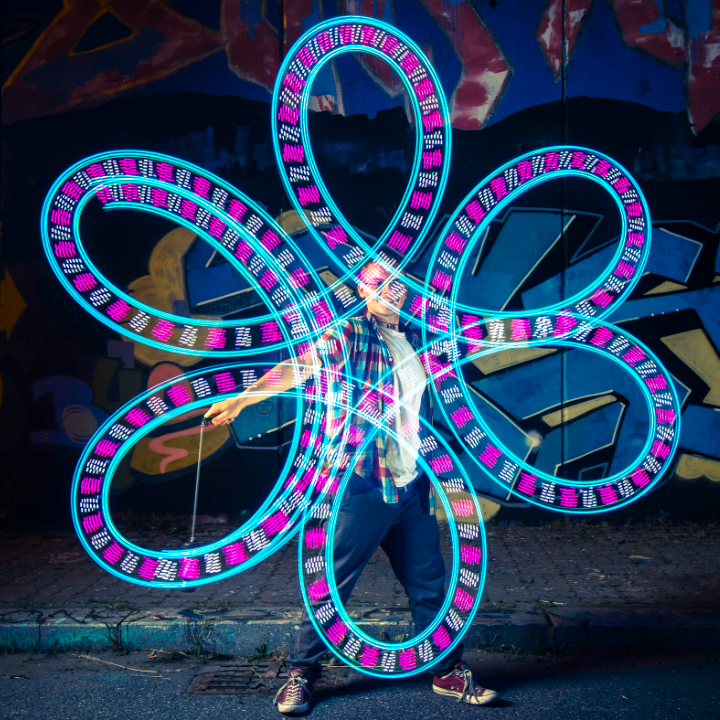 Fully Programmable
Equiped with eye-catching brightness and multiple beautiful color modes, you can easily program all the light toy with a remote, simple, yet powerful. Create wonderful shows with a snap!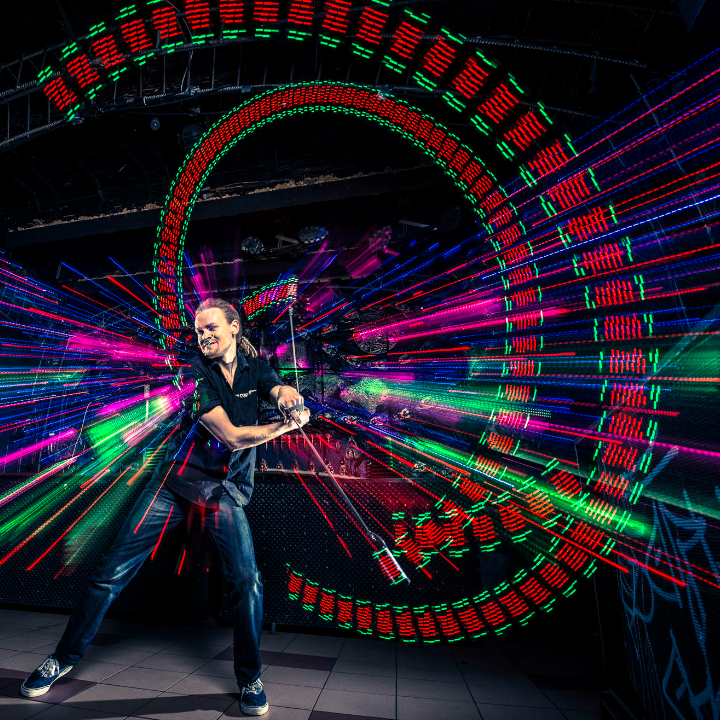 Powerful Chip Inside
A powerful chip beats inside the LED props, granting them unique capabilities and reliability. Tons of stunning preset color modes available to explore and be adjusted to add style to your spin.

Premium
Made of durable polycarbonate, it will stand the test of time, with silicone caps for extra protection. It is designed to last long and to last up to 32 hours in the lowest brightness.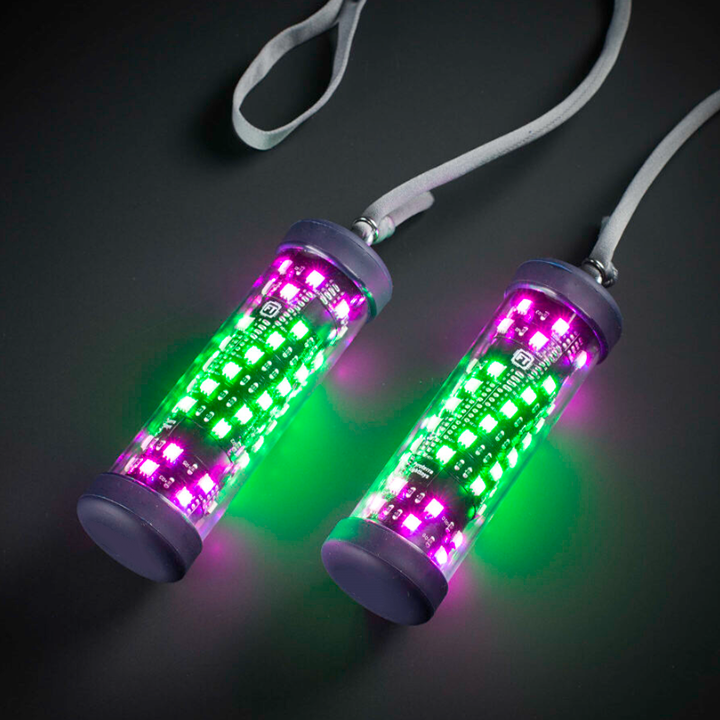 Flow Art
Artists use this light toy with which they dance, tight in choreography and with the highest skills, producing beautiful super bright effects. In addition to dance, these performances can also be called flow art.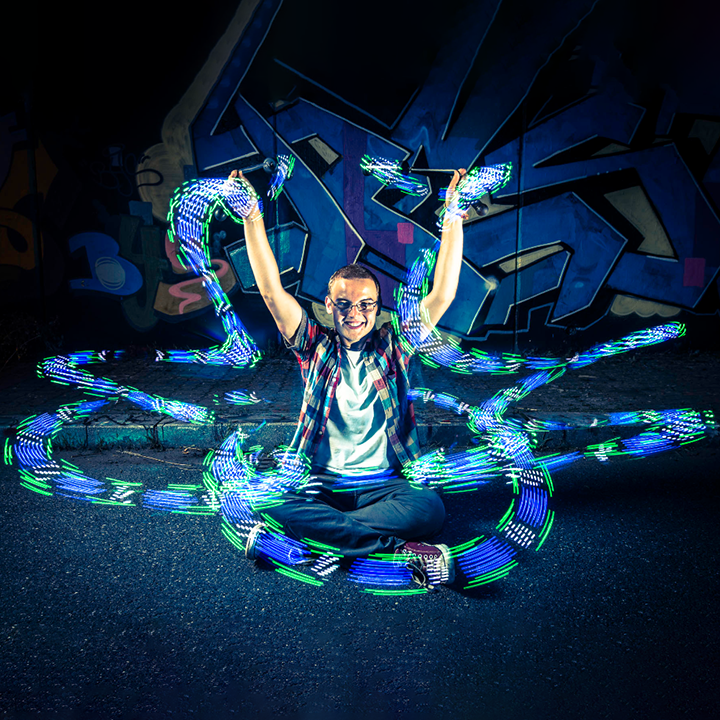 Specifications
Length:15 cm
Diameter: 45 mm
Weight:187 g
No of LEDs: 54
Brightness: 300 lm
Charging Time: 1.5 h