Freeze your ice and only need 1 second to release 24pcs ice cubes each time with the press plate and dump into the ice bin for easy access! It's a fantastic appliance for making and storing ice cubes.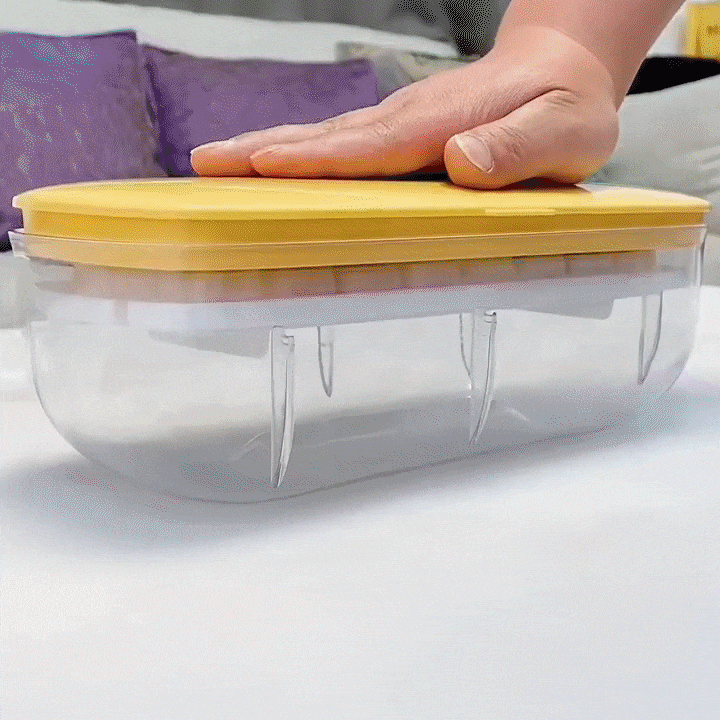 Effortless Ice Release
The flexible silicone mold, combined with specially designed press nail plate, only needs to cover the lid and press it for one second before the ices all falls off, without bending or twisting.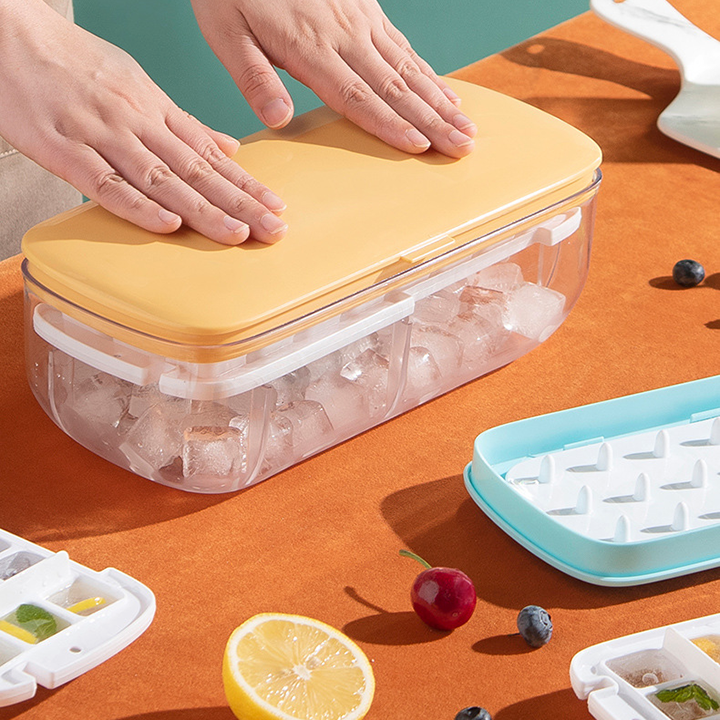 Food-Grade Safe Material
Eco-friendly, cold-resistant and food grade ice ball mold does not contain BPA or other harmful material, so it could be the best tool for creating standard ice ball, which is durable and reusable.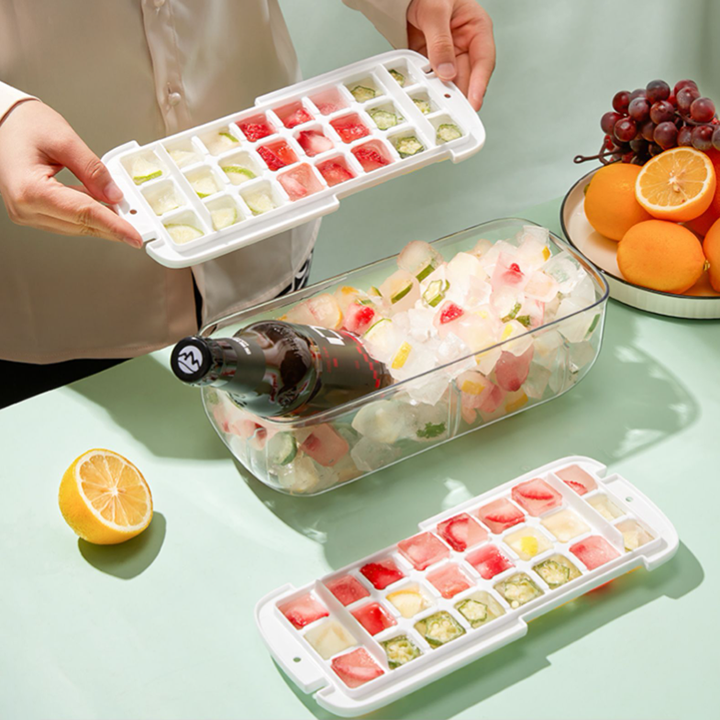 Diversified Choices
The container is guaranteed leak-proof with the four-hinge locking system. You will get different kinds of iced drinks such as cocktails, coffee, beer, whisky and so on, and many DIY snacks .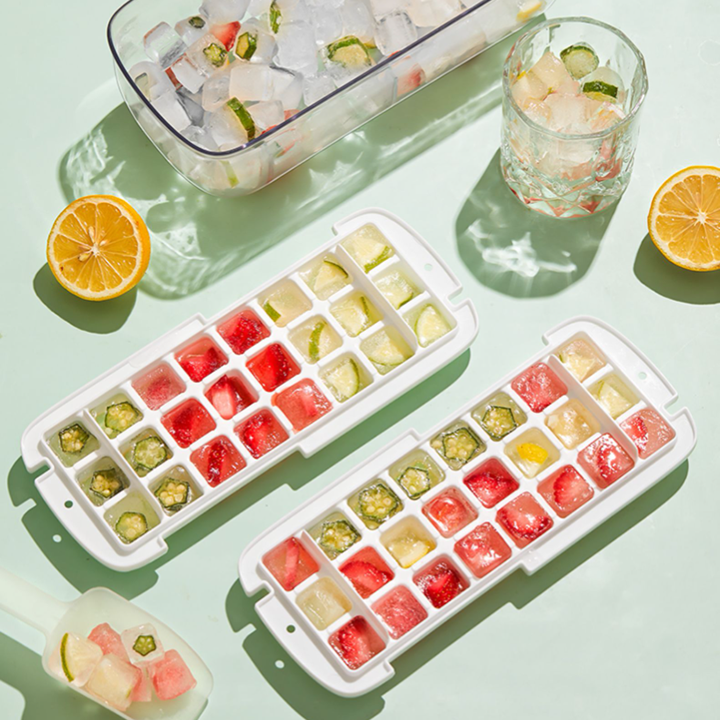 Stackable & Space-Saving
It has a double-layered design, and the trays can be easily stacked in ice bin, saving space in your refrigerator. The box can be used as an ice bin for easy access as well as a container for daily food storage.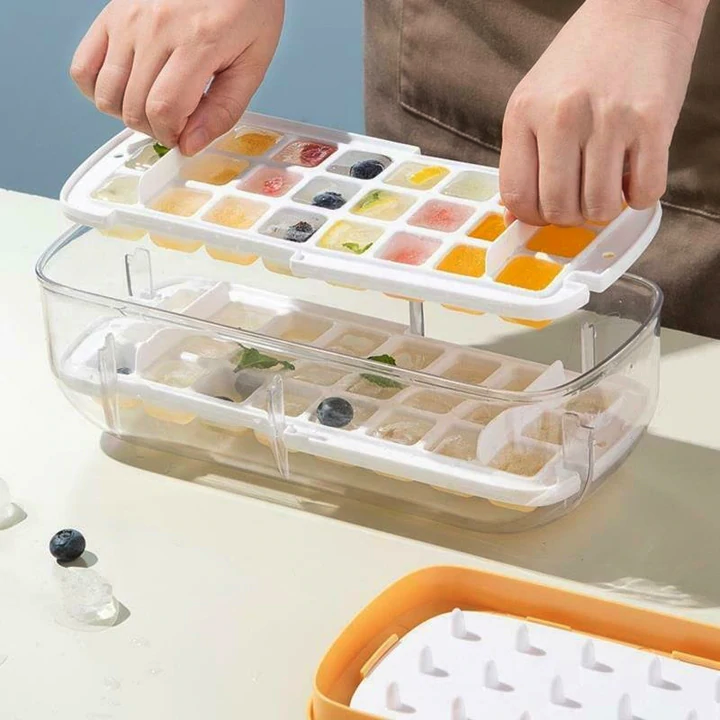 Large Capacity
Cover keeps ice fresh and sanitary by preventing ice from absorbing freezer odors. The Ice cube tray makes 48 ice cubes each time. High capacity great for home use, parties and bars, etc.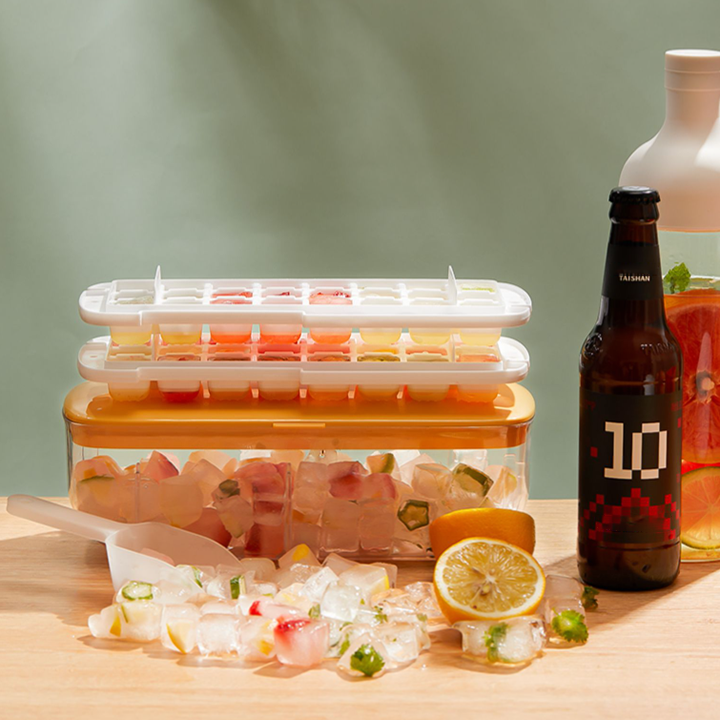 Easy to Use & Dishwasher Clean
Soft non-stick PP & silicone material make it easier to release ice cube. It has a smooth surface for easy to clean which is quite convenient. You can simply put them into your dishwasher after use.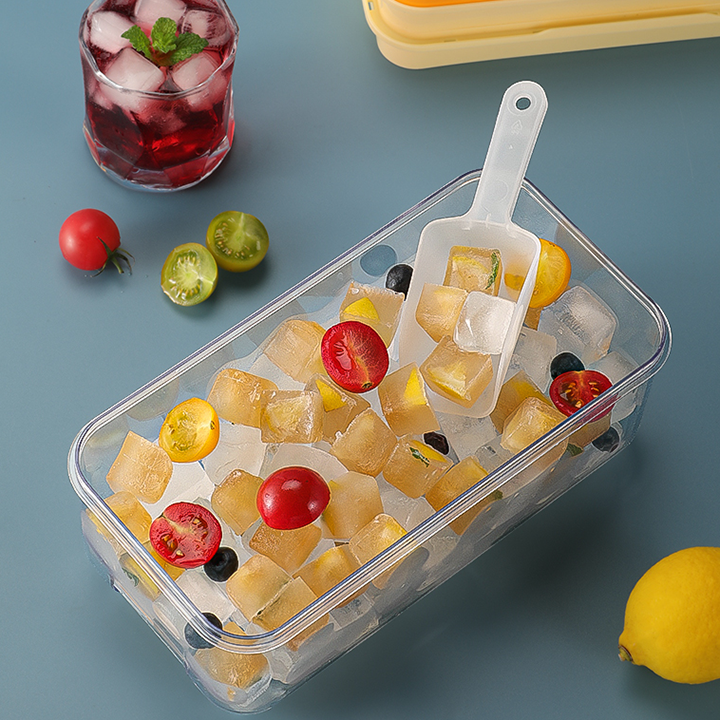 Multipurpose
This ice mold maker is a remarkable appliance for all your ice cube making and storage. You can fill the ice cube mould with fruits, ice cream, pudding, jelly, soda and wine to customize your favorite flavor.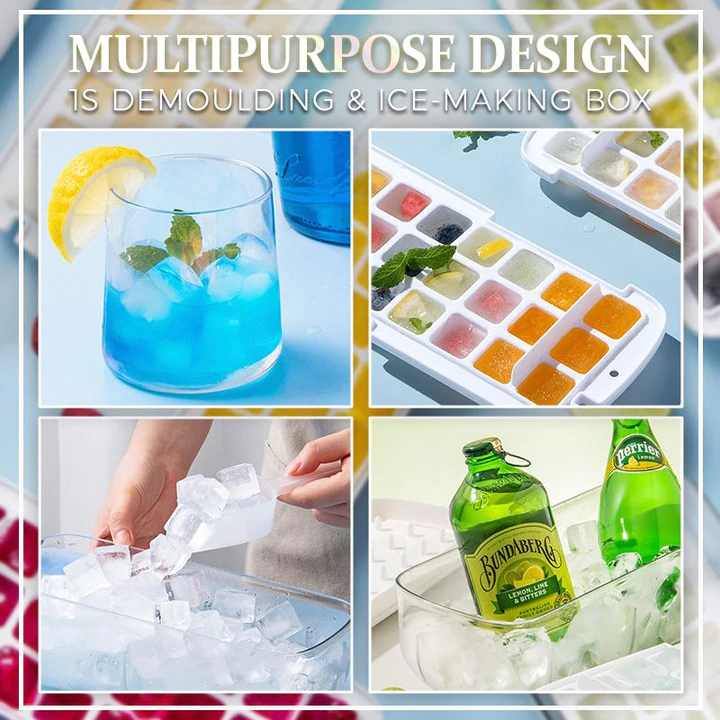 Specifications
Item Name: Ice Cube Tray
Material: Plastic,Silicone,TPE,PP
Features: Reusable, Food Grade, BPA Free
Size: 28 x 13 x 9.5cm/11.02 x 5.12 x 3.74" (Approx.)
Package Includes:
Style Single Layer:
1 x Ice Cube Tray
1 x Lid
1 x Pressing Plate
1 x Storage Box
1 x Ice Shovel
Style Dual Layer:
2 x Ice Cube Tray
1 x Lid
1 x Pressing Plate
1 x Storage Box
1 x Ice Shovel