A high-performance fabric shaver gives your sweaters, scarves, blankets and upholstered furniture a new lease on life, making the textiles all soft and smooth again.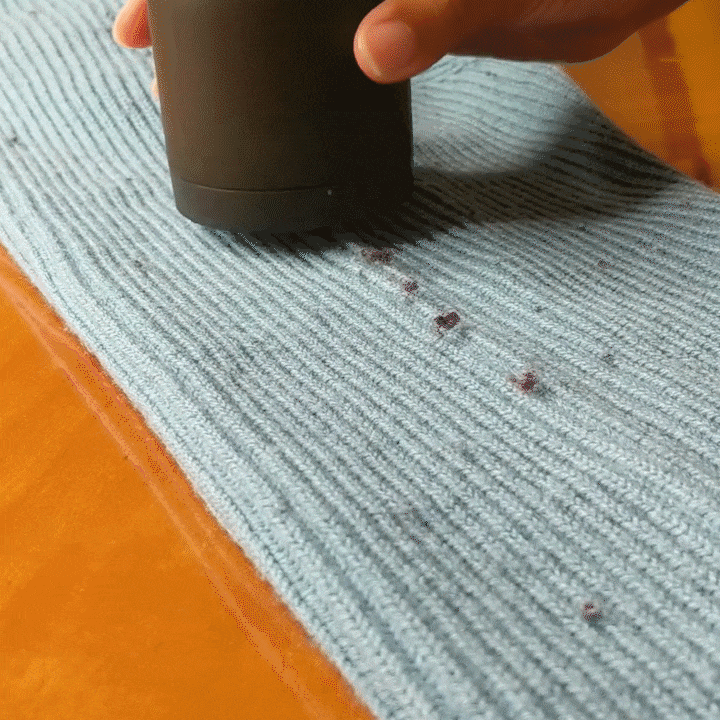 Efficient Fabric Shaver
Representing the ideal balance between function and esthetics. This fabric shaver is gentle yet effective and removes lint and pilling from all kinds of materials, refreshing your favorite clothing and furniture.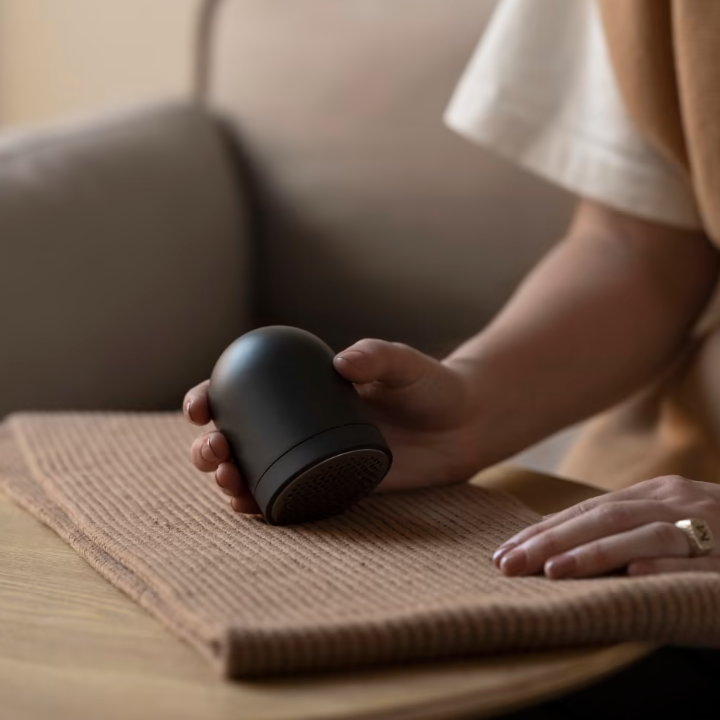 Precision Blades
The fabric shaver is gentle and works perfectly on delicate materials. With 6 precision razor blades and a large shaving area, it is strong and efficient for removing lint build up and pilling.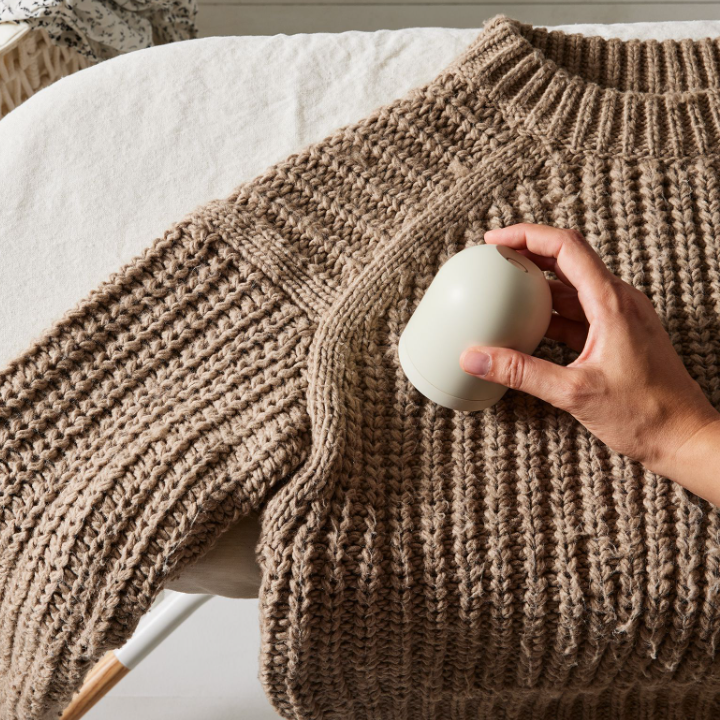 Easy To Use
To quickly get pill and lint-free clothes, place your garment on a flat surface and gently swipe the nozzle over the fabric. The shaver is super easy to clean out the fuzz after use.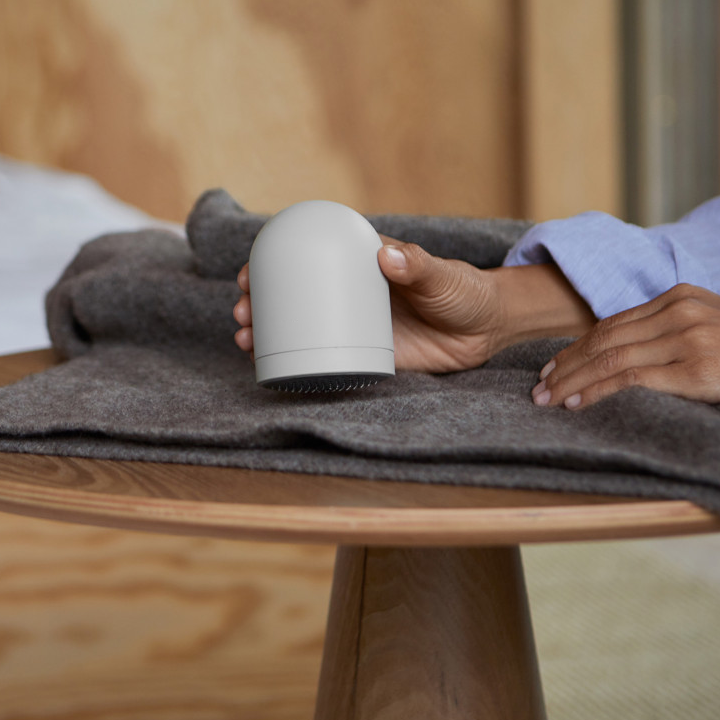 USB Charging
The chargeable fabric shaver comes with a USB charging cord as well as a handy cleaning brush, it goes for 50 minutes on a single charge. And it can be used even while it's charging.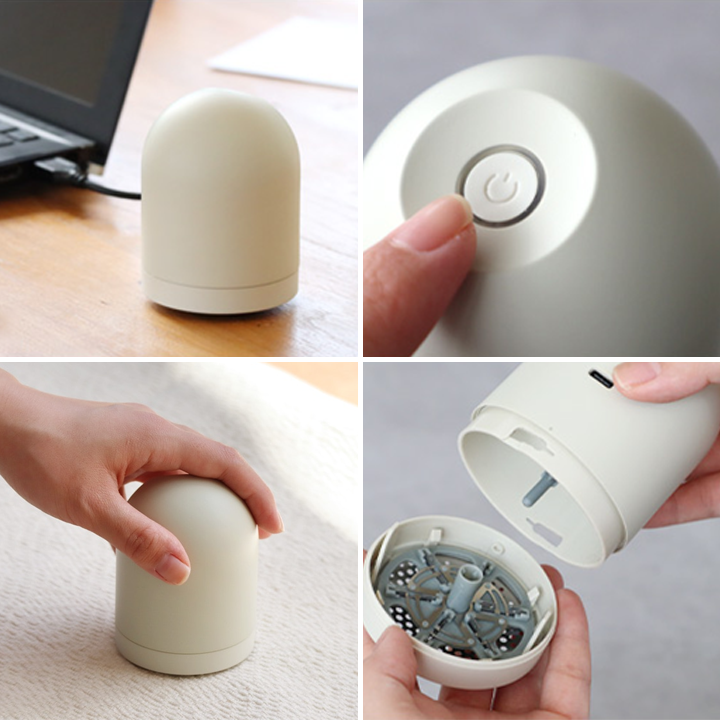 Ergonomic Design
The compact shape is round and easy to hold, lightweight, and it will not be tired after a long-term operation. It's easy to carry to everywhere for keeping your clothes tidy at all time.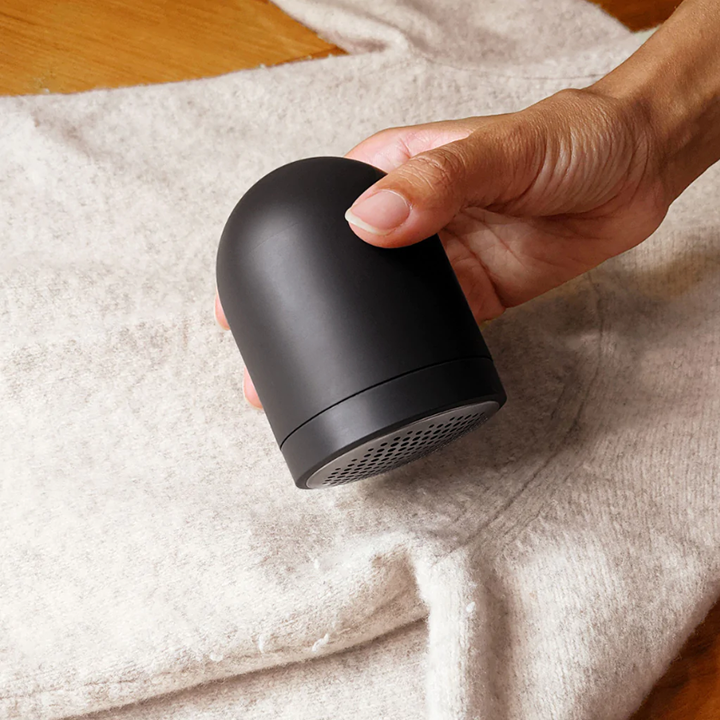 Renew On Any Textiles
Specially designed to keep your textiles in tip-top shape, this fabric shaver also can be used on stuff like armrests, sofas, and blankets to get them looking brand new with a gentle swipe across the fabric.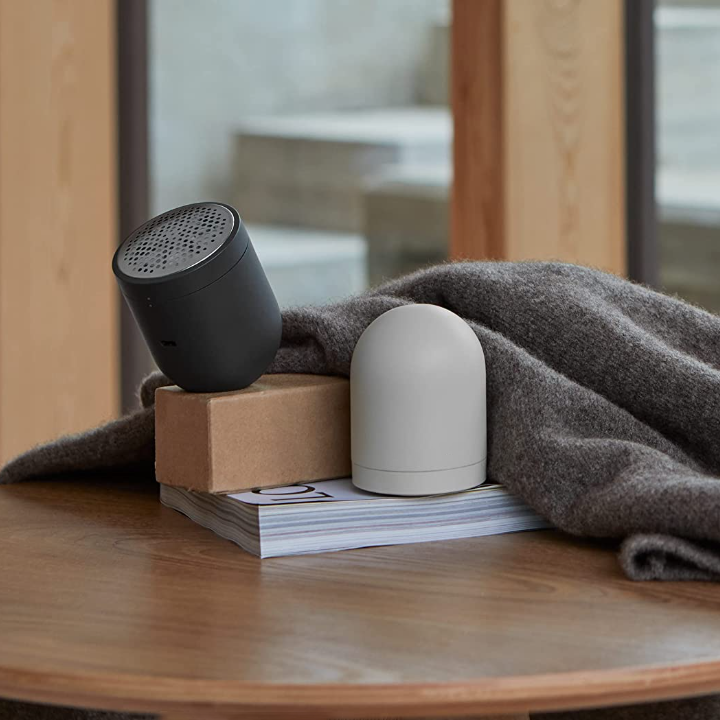 Specifications
Color: Beige, Dark Grey
Dimensions: 2.6" x 2.6" x 3.7"
Net weight: 0.34 lbs
Motor speed: 9000 rotations/min
Battery charging time: 2 hours
Power Voltage: 100-240V
Frequency: 60Hz, 500PW
Material: Recyclable PC plastic, recyclable ABS plastic