A plank trainer with a timer packed with innovative ideas, that allows you train more systematically and efficiently. Get into the habit of planks and get your ideal body!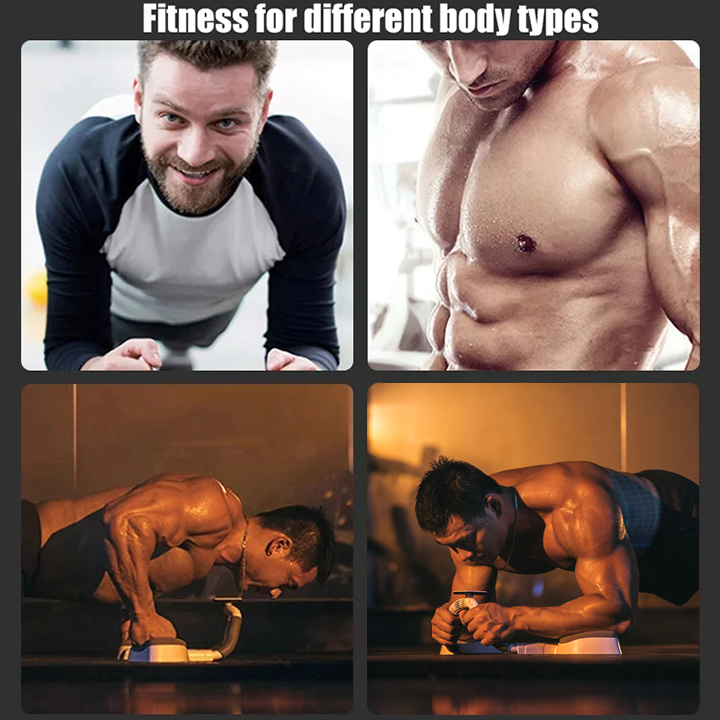 Preferred Material
Our push up bar is made of alloy aluminum tube material, which can provide more stable support and comfort for your arms. You can use it to do abdominal muscles, back and other exercises at any time.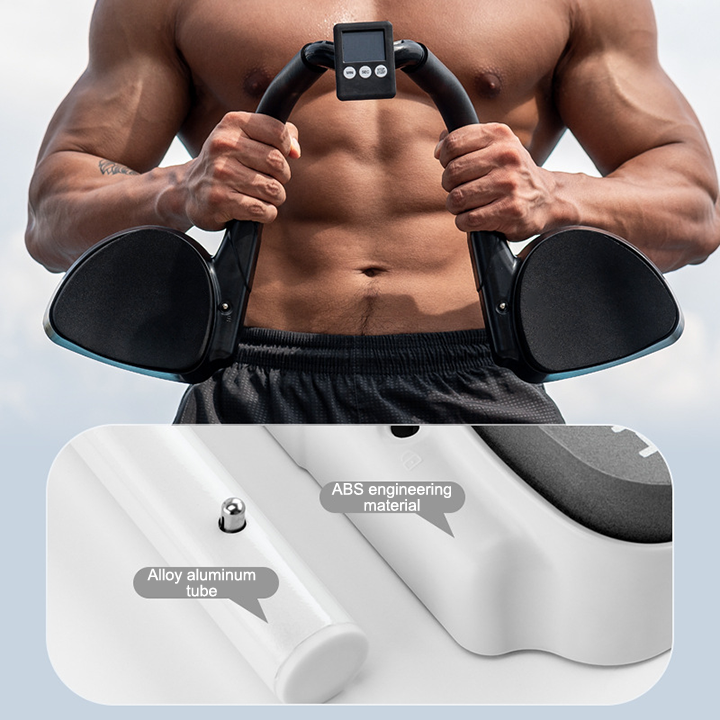 Safe & Secure
Angular mechanics triangle design, positive timing, countdown design, you can plan your exercise time reasonably, monitor in real-time, and control the exercise time yourself.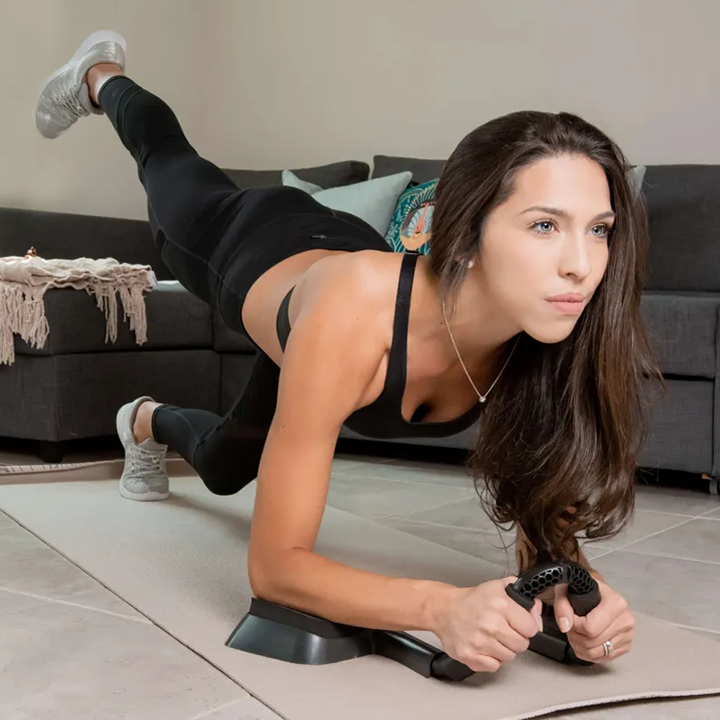 Timer Plank Trainer
Keep track of your training time by counting up and down. Start with 20 to 30 seconds every day that you feel comfortable doing. By gradually extending the time, you can feel the effect little by little.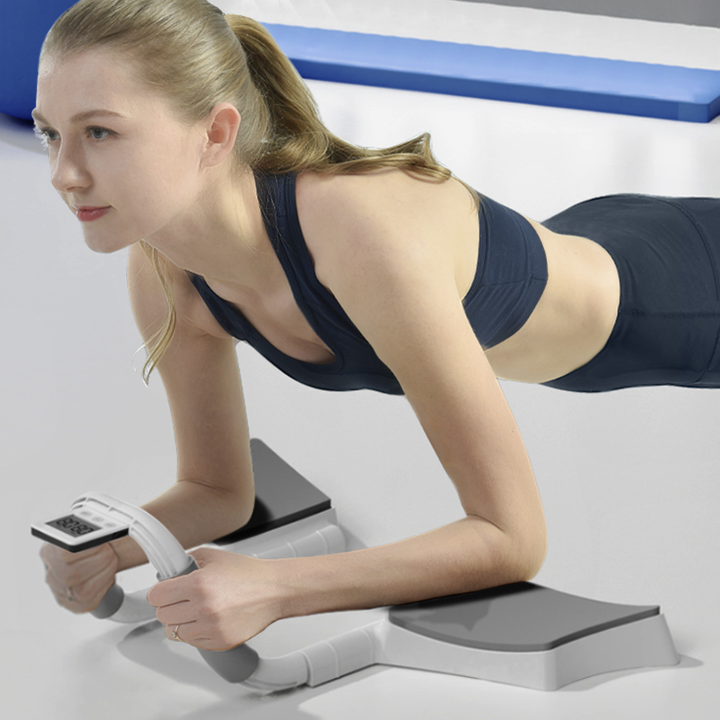 Adjustable Angle
The minimum width is 15cm, the maximum can be extended to 32cm, to meet your different sports needs. Contract your abdominal muscle through a full range of motion and keep your back from arching.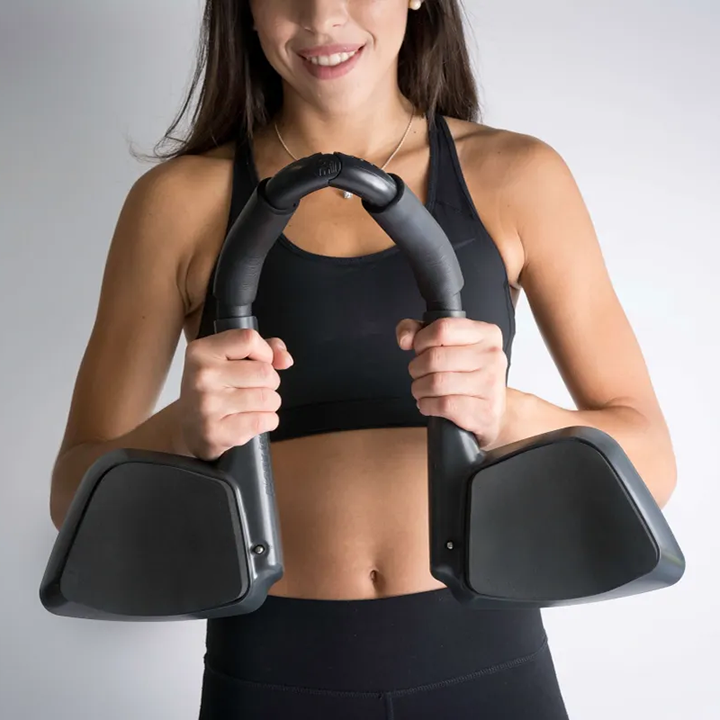 Comfort Grip
TPE soft grip, comfortable foam grip, easy to grip, comfortable training, patented design, and contoured cushion give you personalized support by relieving joint pressure.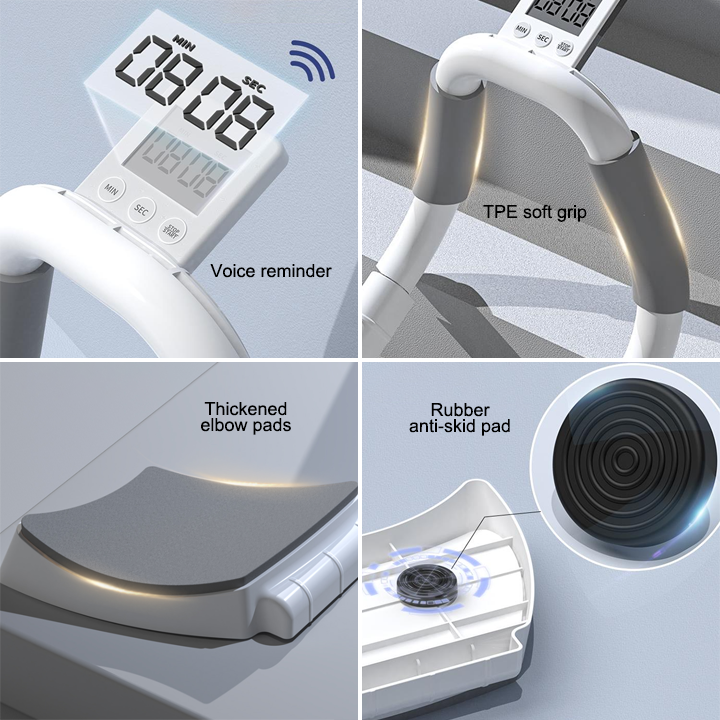 Easy Portability
At only 0.56KG, it's light enough to be put in a bag, which can be easily disassembled for easy storage. Only 30 seconds to assemble! It's easy to carry, so you can plank not only at home, but also outdoors.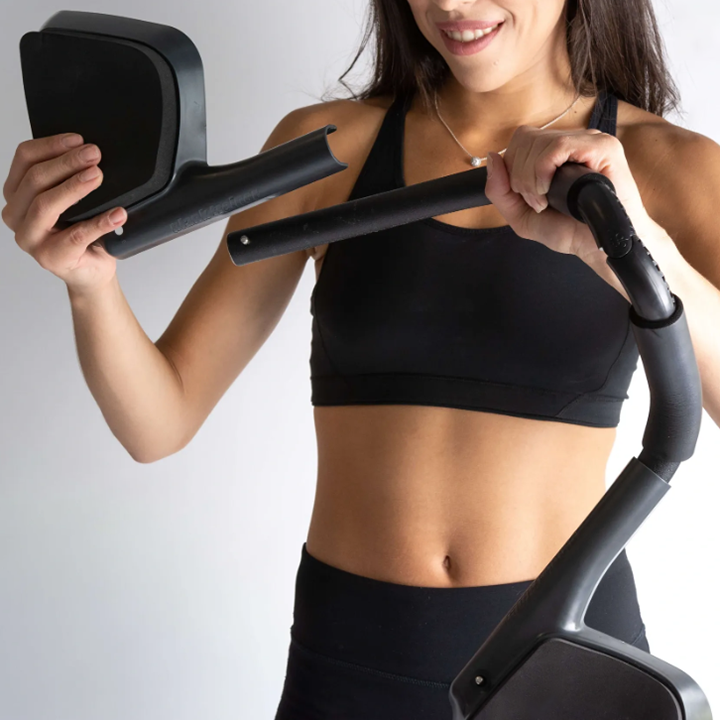 Strengthening The Trunk
The plank trainer not only strengthens the abdominal muscles, but also improves low back pain and stiff shoulders, improving poor posture. Make your body less prone to fatigue any more!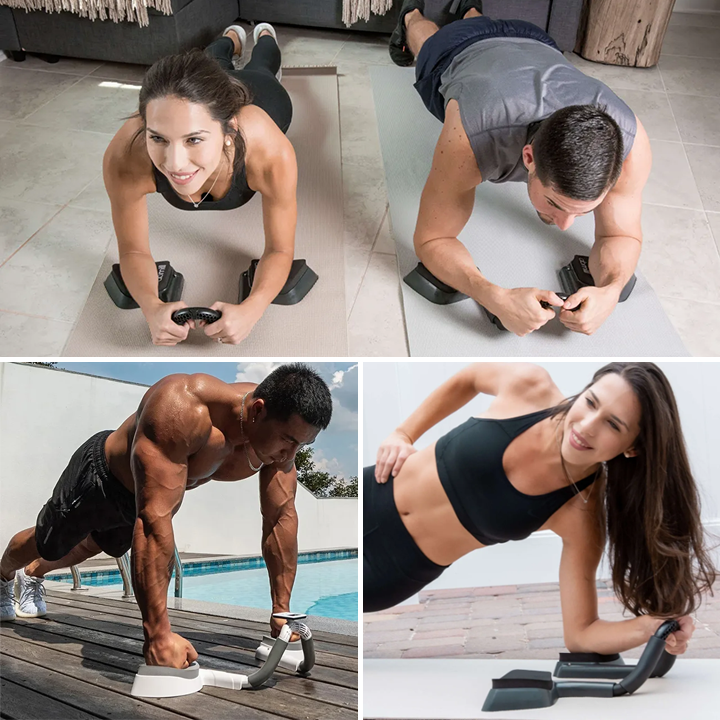 Specifications
Product name: Plank Trainer
Material: ABS, EVA, aluminum
Product size: 52*32*15cm/20.5*12.6*6in
Net weight: 0.56kg
Packing List: Plank support trainer*1