Want to dual-wield lightsabers? No problem!
Ever envied Darth Maul's saberstaff? Now you can get double-bladed fun at a fraction of the cost.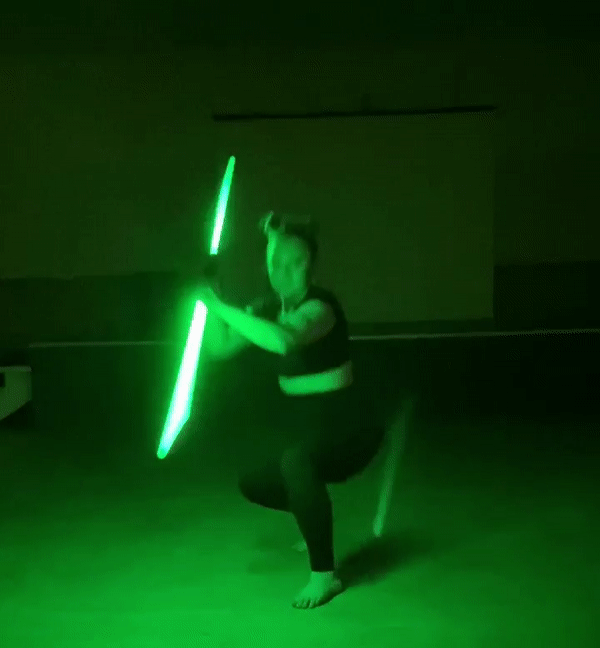 Feel like a true Jedi without breaking the bank

The is unlike any other on the market and we don't need any Jedi mind tricks to convince you. You haven't chosen your side? No problem. Don't get tied to just one color and be Forced to pay more if you turn to the Dark Side and pull an Anakin. With infinite blade color options and 9 different sound options to choose from, this is the ultimate saber you need to stand out at any cosplay event!