The

digital shower thermometer

, designed with

360° rotating LED screen

, uses innovative advanced technology to

accurately detect and display water temperature in real time

.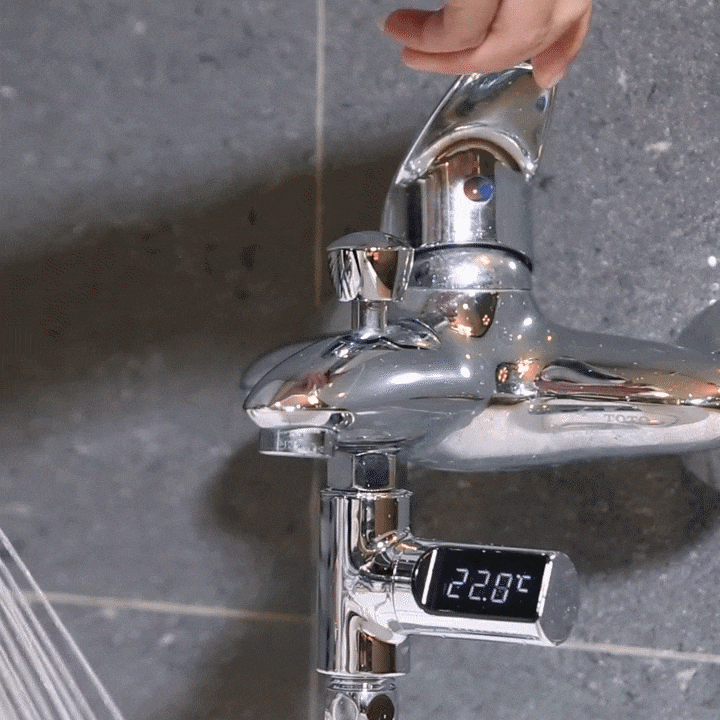 Excellent Design
This temperature monitor has
built-in water flow generator
and
temperature sensor
, accurately captures the water temperature changes. No longer worry about scalding or cold to your family.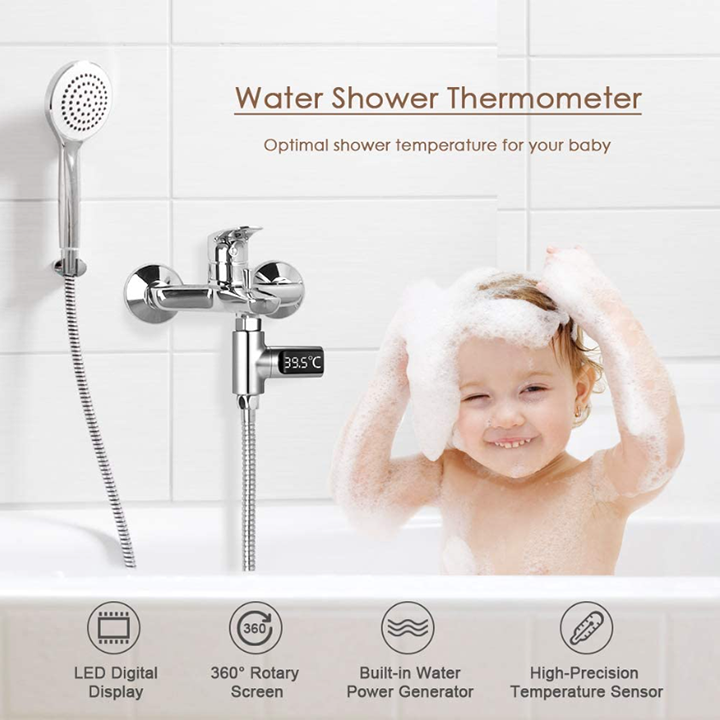 360° Rotating LED Temperature Display
Clear LED screen enables you to monitor the shower temperature in real time. The digital display can be rotated 360 degrees, so you can
comfortably watch the water thermometer from any angle
.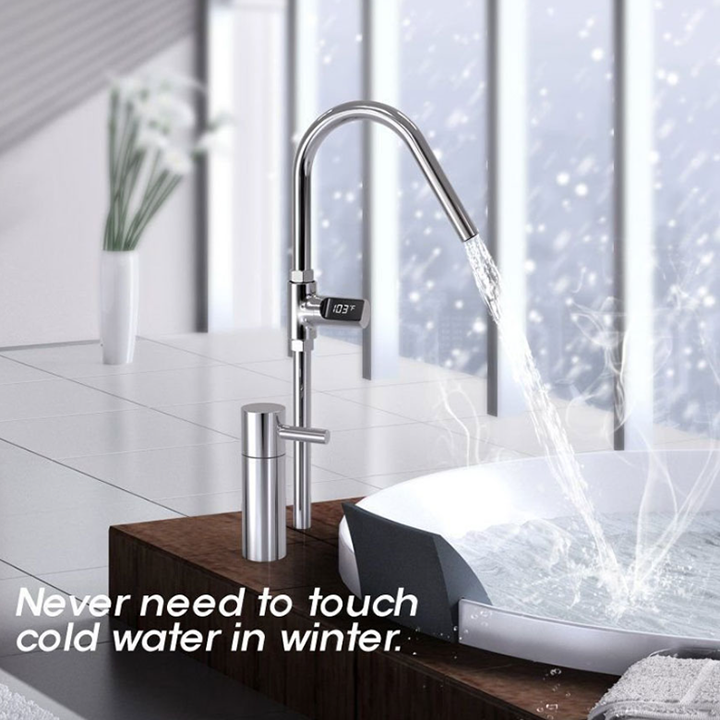 High-Precision Display
Built-in high-precision temperature sensor
, it provides
5~85°C
measurement range and
±0.5°C
accuracy, supports Celsius/Fahrenheit mode. The memory function can
record the time spent in bathing
.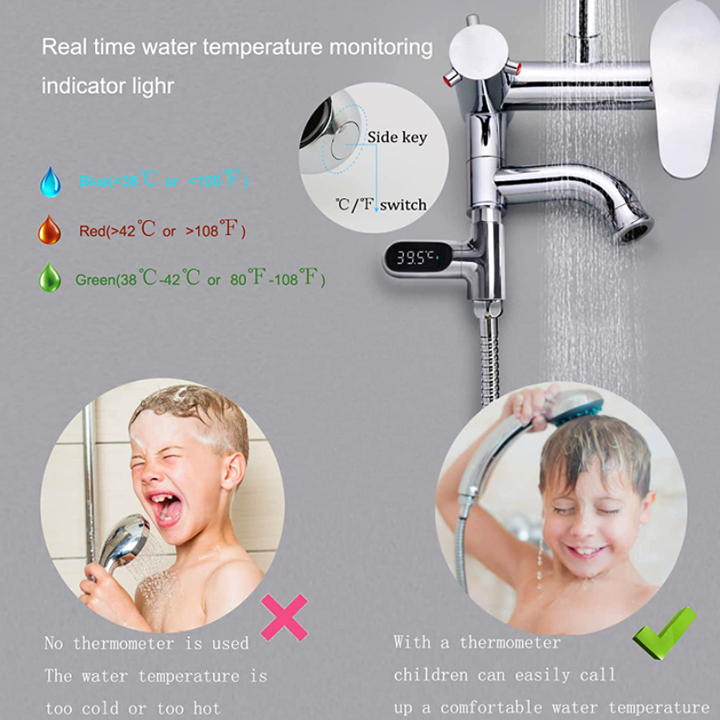 Self-Generation Power Supply
The water temperature detector
uses water pressure to generate current
, no battery or wires needed. When the water stops flowing, the thermometer turns off automatically.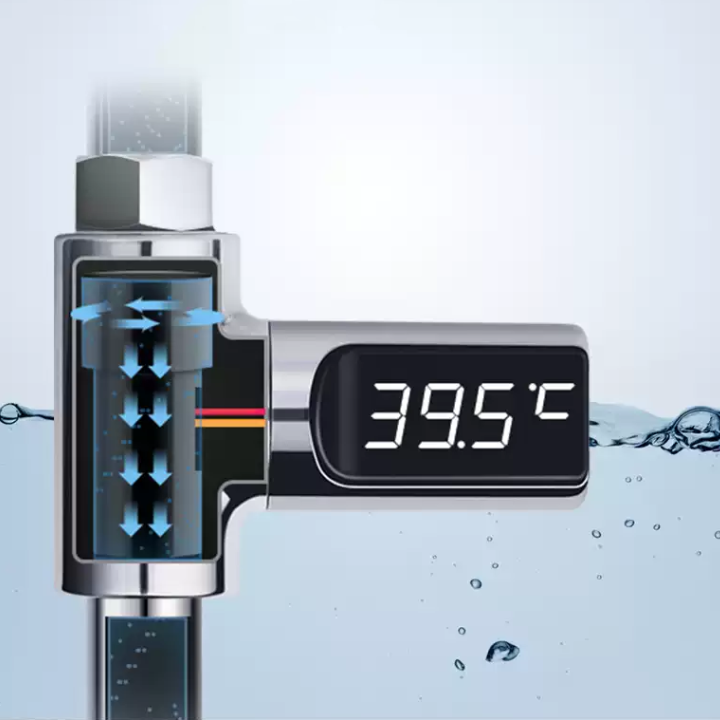 Reliable Waterproof Material
The electroplated thermometer is
waterproof
and will
not corrode and rust
. Made of a popular and durable thermoplastic material that can cope with severe high and low temperatures, it's durable and reliable.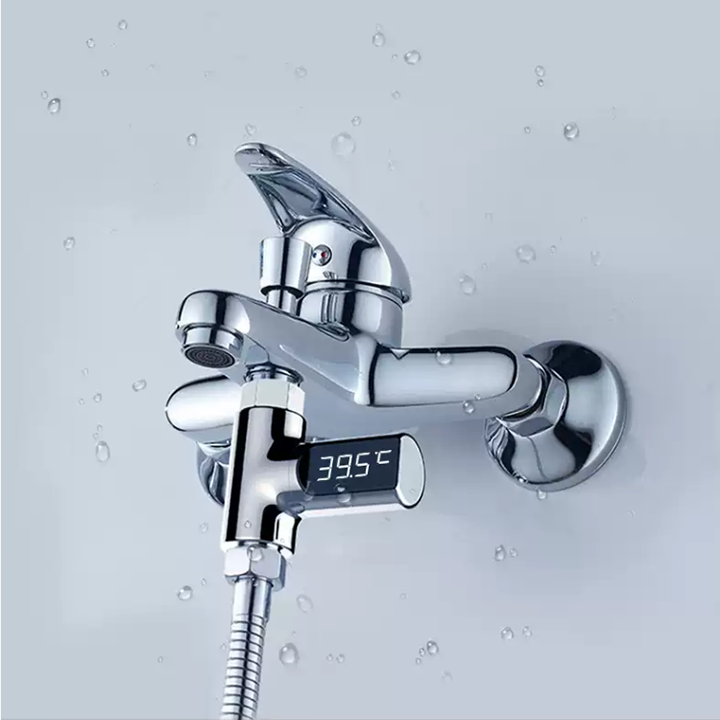 Easy Installation
The water thermometer is connected between the water outlet of the
faucet
and the
shower hose
, using
a 1/2 inch international standard nut
, compatible with most shower/faucet, no tools required.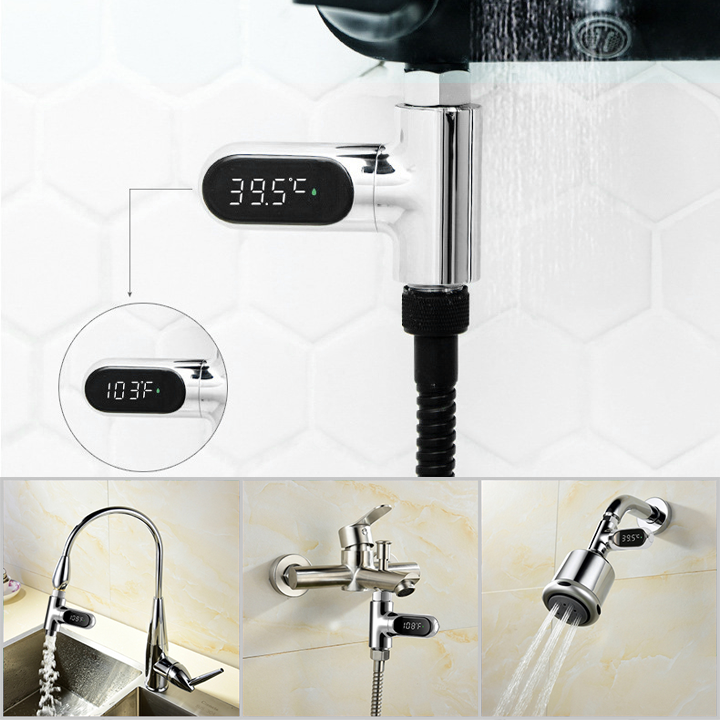 Ultra-Practical Water Thermometer
With this water thermometer,
showering with just right water temperature
, it's
especially good for babies and the seniors
. The elegant silver design perfectly blends with various water pipes.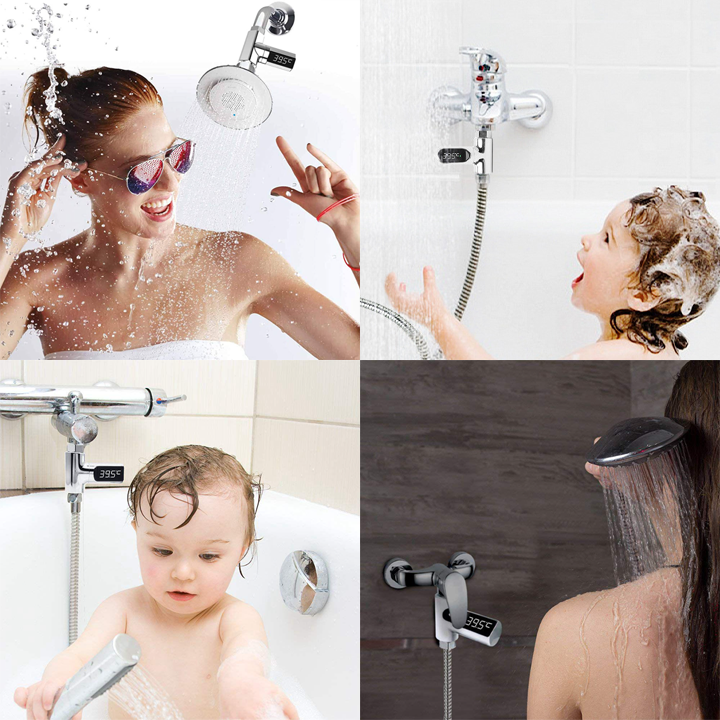 Specifications
Material:
ABS (Electroplating) + PC
Screw Nut Size:
1/2in
Temperature Display:
°C/ ℉
Temperature Range:
5~85°C
Measurement Error:
±0.5°C (±1℉)
Measurement Accuracy:
0.5°C (1℉)
Indicator Light:
Blue (< 38℃ or < 100℉); Green (38-42℃ or 80-108℉); Red (>42℃ or >108℉)
Timing Range:
≤99 hours and 59 minutes
Item Weight:
85g / 3.0oz