New, original, self-made titanium grade 5, sapphire glass, a wristwatch with 4 Nixie tubes, and an accelerometer.
The body is milled from a solid piece of Titanium grade 5. (Size: 63x18 mm).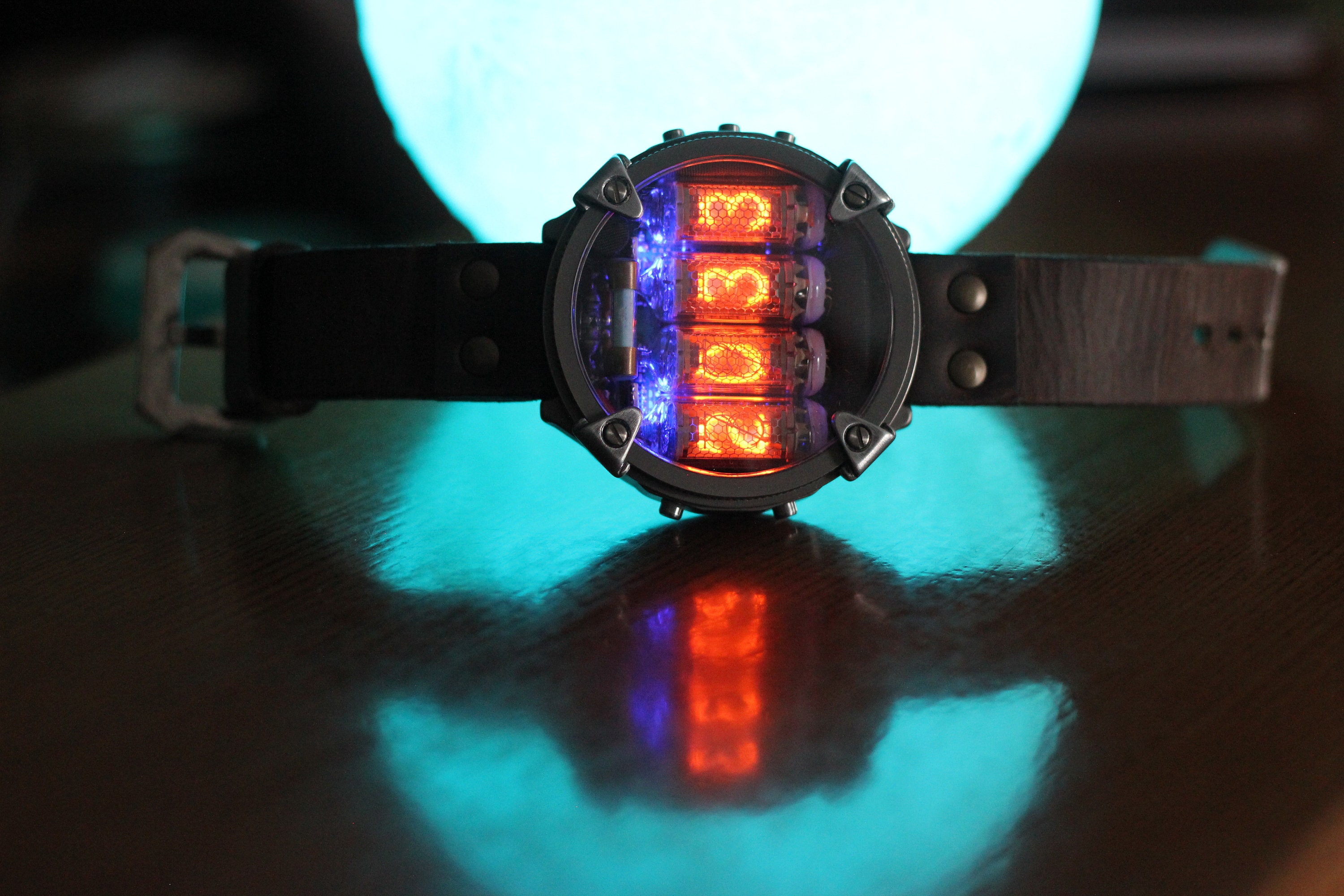 CHARACTERISTICS
RGB led configurable and can be deactivated, date/hour (12/24), battery charge indicator (percentage), accelerometer activate.
Protect from splashing water and dust.
The glass - Artificial sapphire
Quality leather strap, handle 26mm.
The docking station is made of wood and metal base.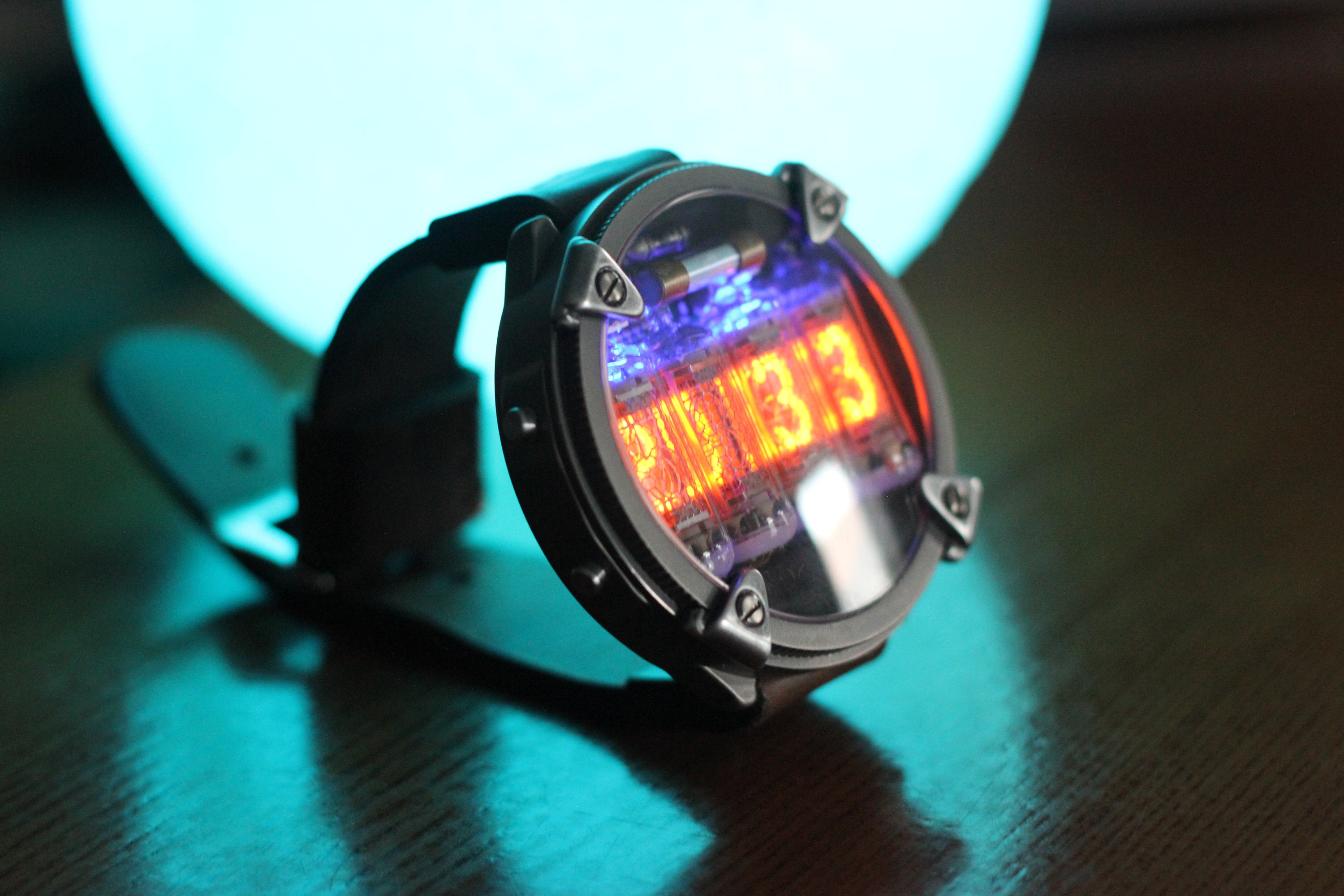 SPECIFICATIONS
Time format: 12/24 hours.
Splash protection: yes
Weight:80 grams
Accuracy: +/- 5 second per day
Operating Temperature: +1 to +40°С / +33 to 105°F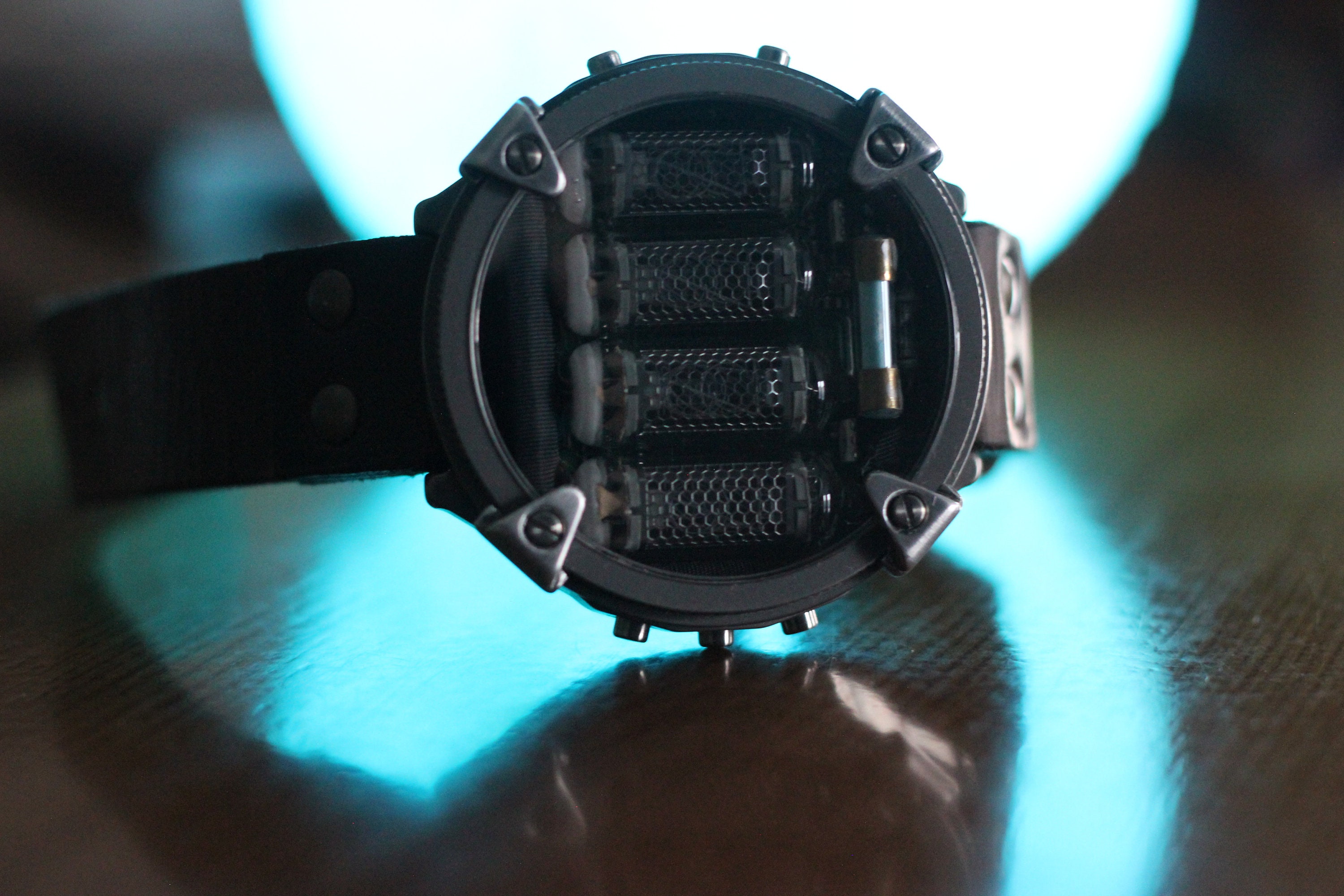 PACKAGE INCLUDES