This glasses designed to resemble a whole pineapple, there has 3 yellow cups with pineapple pattern and one cup with leaves. Plus a water carafe with handle, it's a perfect drinking set.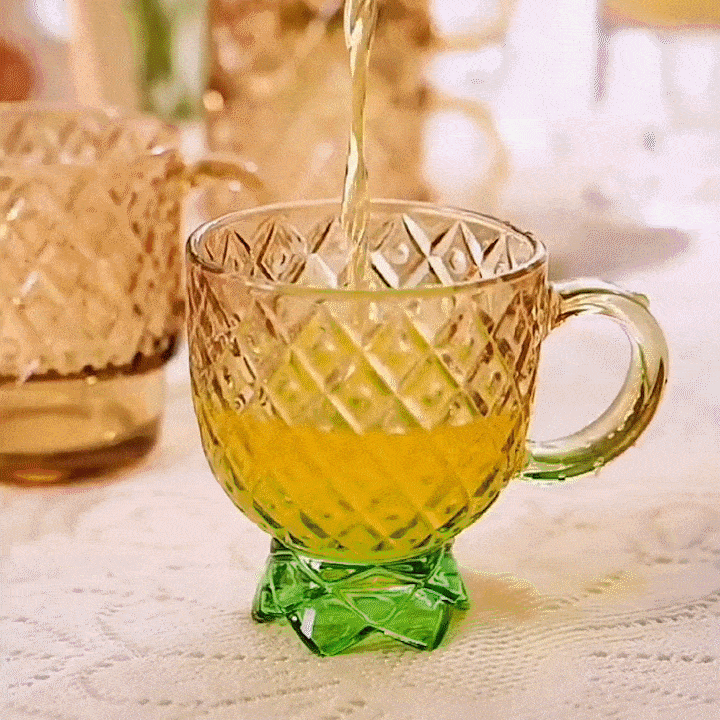 Creative Pineapple Cup
Use a mold to form a diamond pattern on the glass surface. The top cup is designed with green leaves, and when stacked in four, it becomes a delicate pineapple. Bring life to your drinks!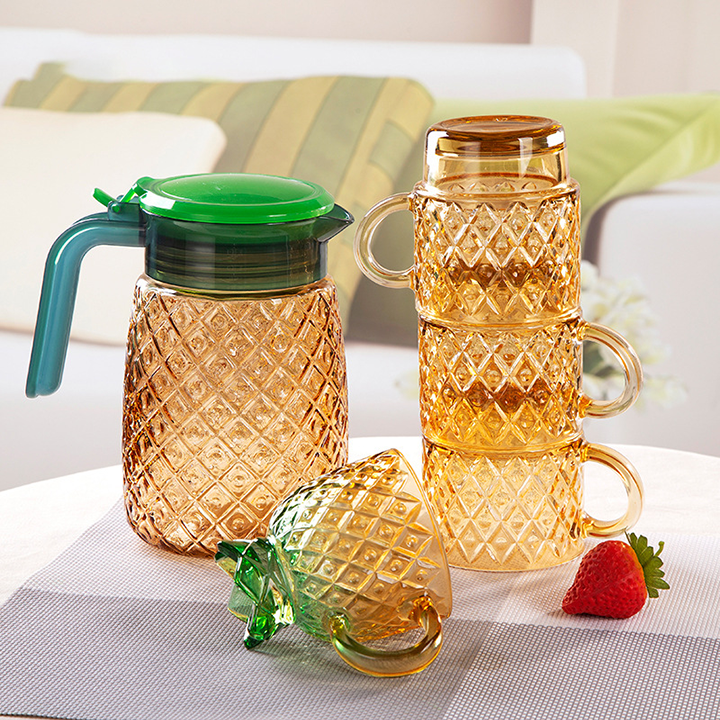 Premium
Using environmentally friendly glass raw materials, it is hand-fired by professional craftsmen at a high temperature of more than 1,000 degrees. The extra strong glass of body is breaking-proof.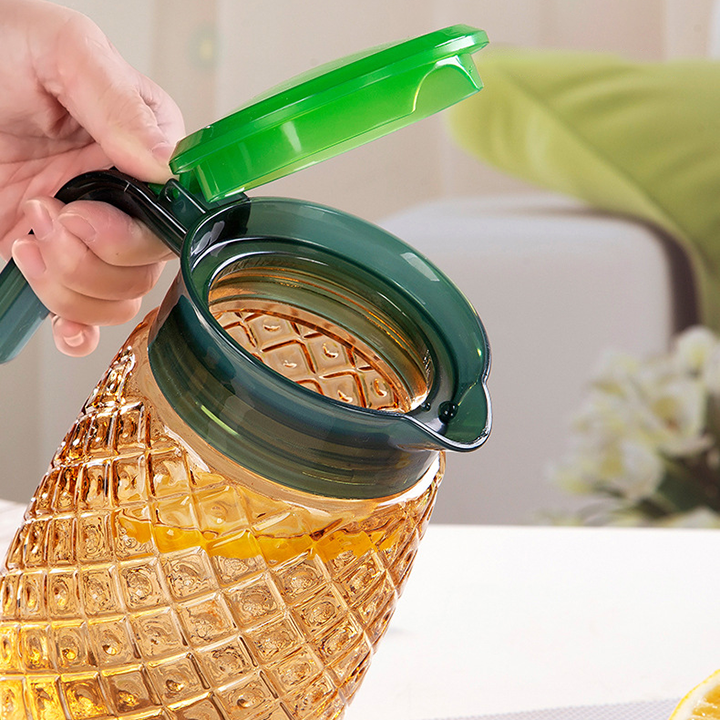 Versatile
The creative pineapple design can bring a hint of summer coolness, which complements cold drinks such as cocktails and carbonated drinks. It's also ideal for preparing and serving perfect hot beverages.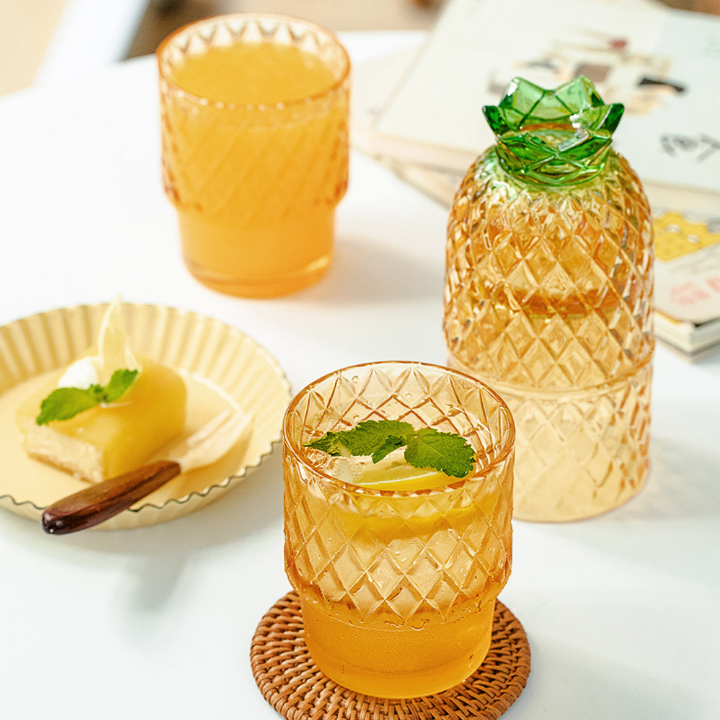 Space Saving & Portable
Features an indented base, the cups set designed for easy stacking without getting stuck and taking up space. The water carafe with extra strong handle makes stable holding.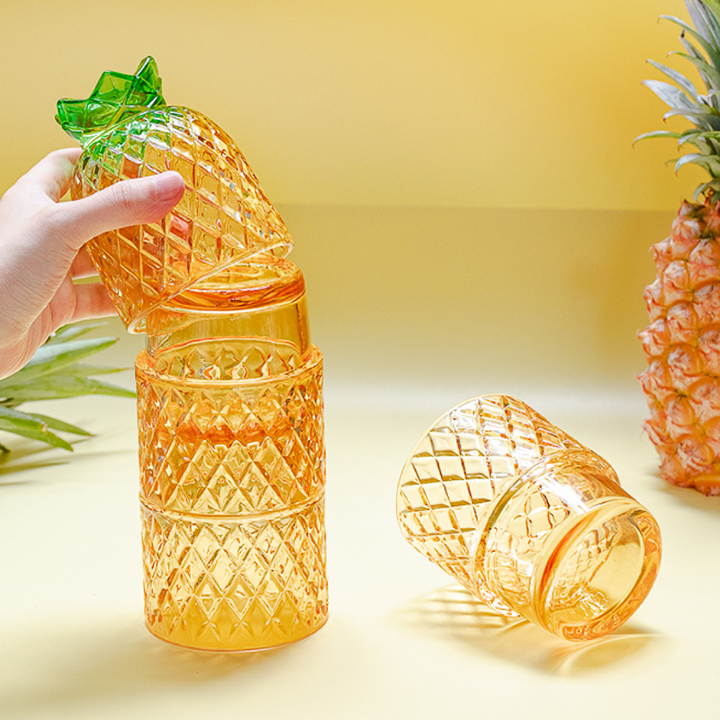 Safe To Use
Anti-drip spout, convenient to pour and easy to clean. The water carafe features safe rubber part around the lid makes the lid close tightly and leak-poof, and the lid not falling off when pouring.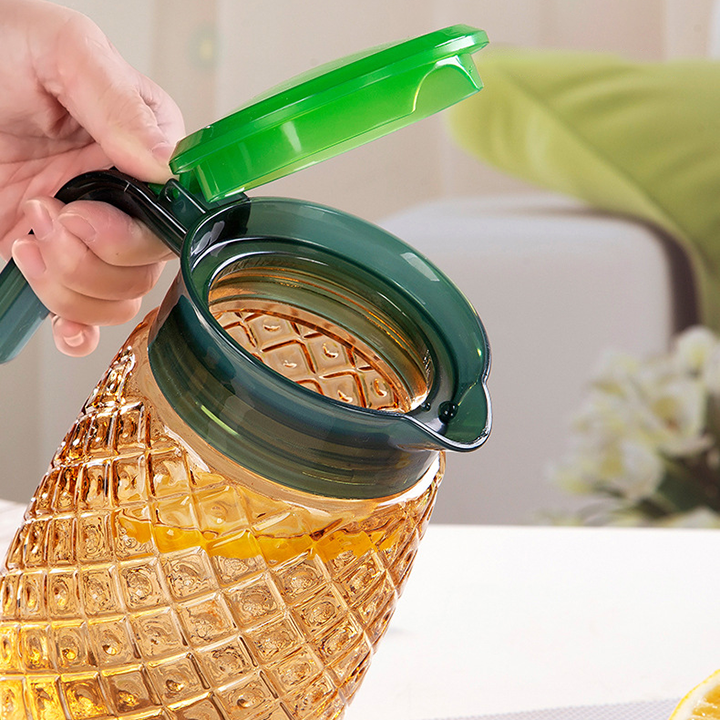 Decorative Cup Set
The pineapple-shaped cup set provides a simple way to show off signature cocktails, adding a colorful touch to your drinks. It's ideal for entertaining guests during party, barbecue, picnic or daily use.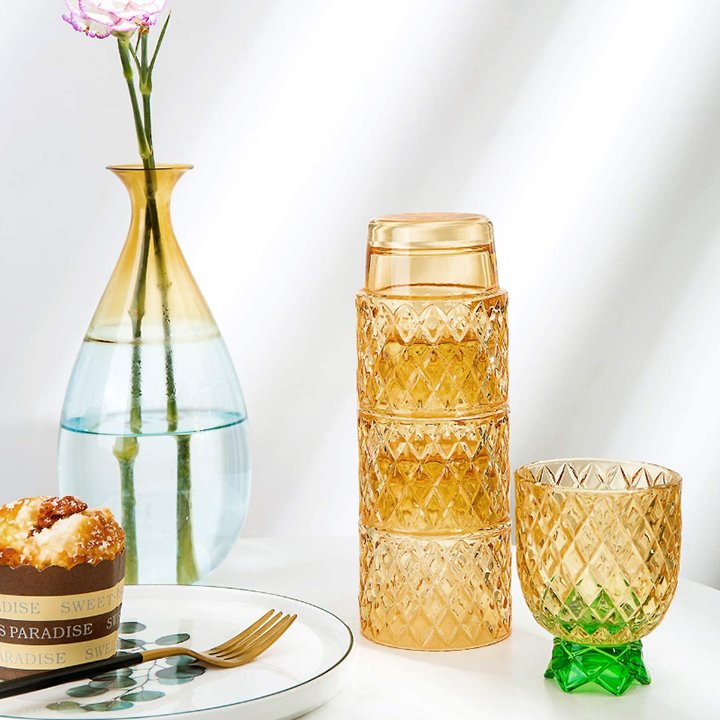 Specifications
Material: High-end sturdy glass
Operating temperature: -6℃~80℃
Single cup size: 7.8 × 6.4cm / 3.1 × 2.5 (D×H)
Stacked 4 cup size: 7.8× 27 / 3.5 × 10.6(D×H)
Water carafe size: 10.5×18 / 4.3 × 6.7(D×H)
Water carafe capacity: 1100ML
Cup capacity: 200-280ML
Package list: 4 × Cups + 1 × Water carafe