Uniquely crafted Klein blue and ink-splashed hand pinched irregular big ears ceramic coffee mug is aesthetically pleasing and the cutest touch-up in a room!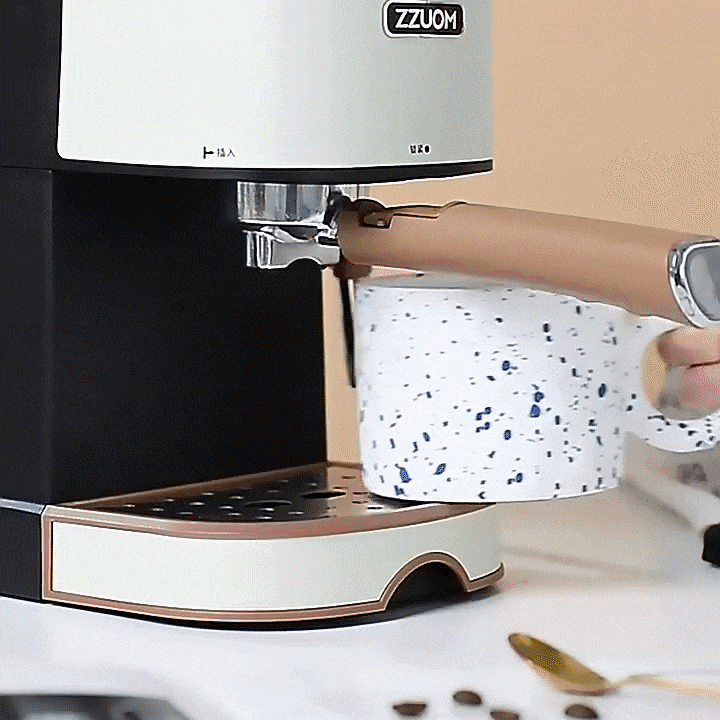 Klein Blue
Artistic Klein blue splashing ink dots, coupled with hand pinched irregular cup, as if a painting jumped out. Matte texture highlights the color, making it calm and not messy.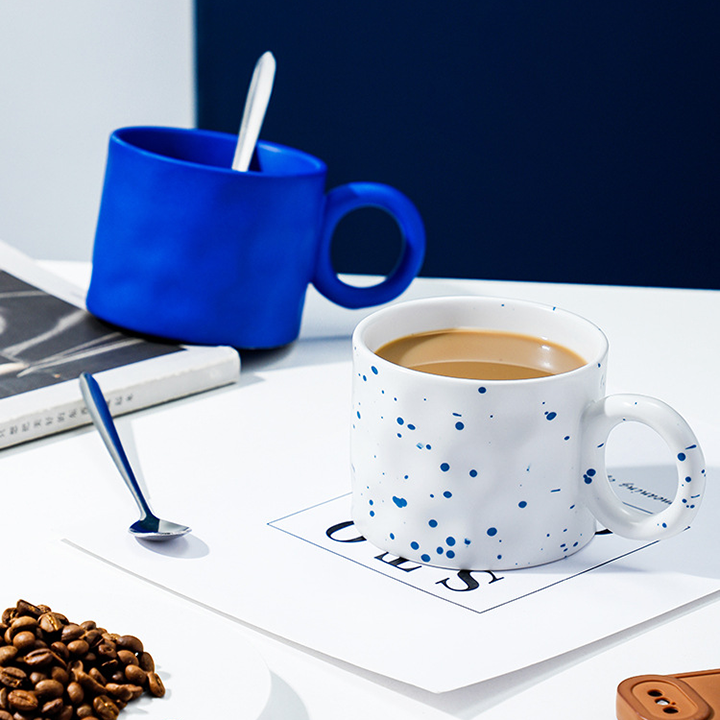 Premium
Made of impact-resistant fine porcelain, it's fired at high temperature, it will not be deglazed for a long time. The non-glazed bottom is non-slip.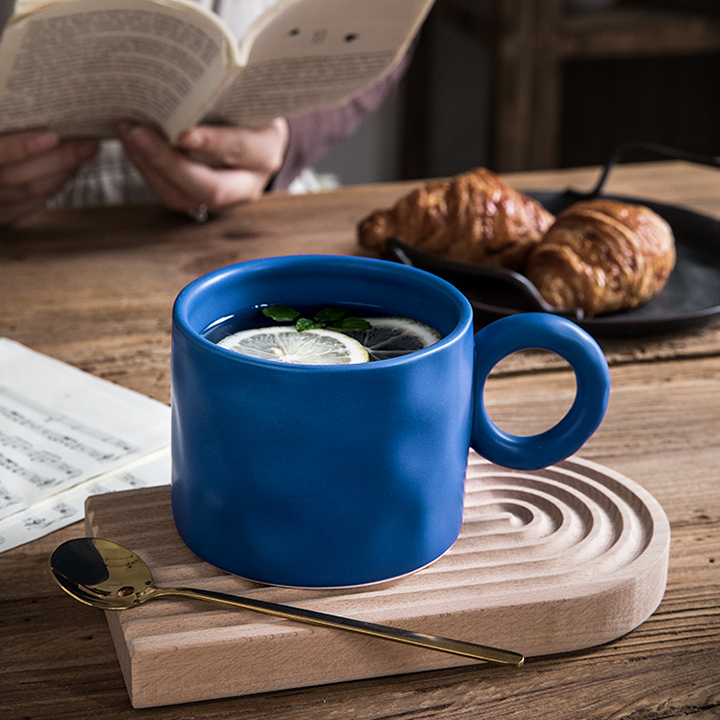 Multi Purposes
This exquisite mug is perfect for cappuccino, hot chocolate, milk, cocoa, tea, coffee and so on. It's suitable for every hot or cold drinks.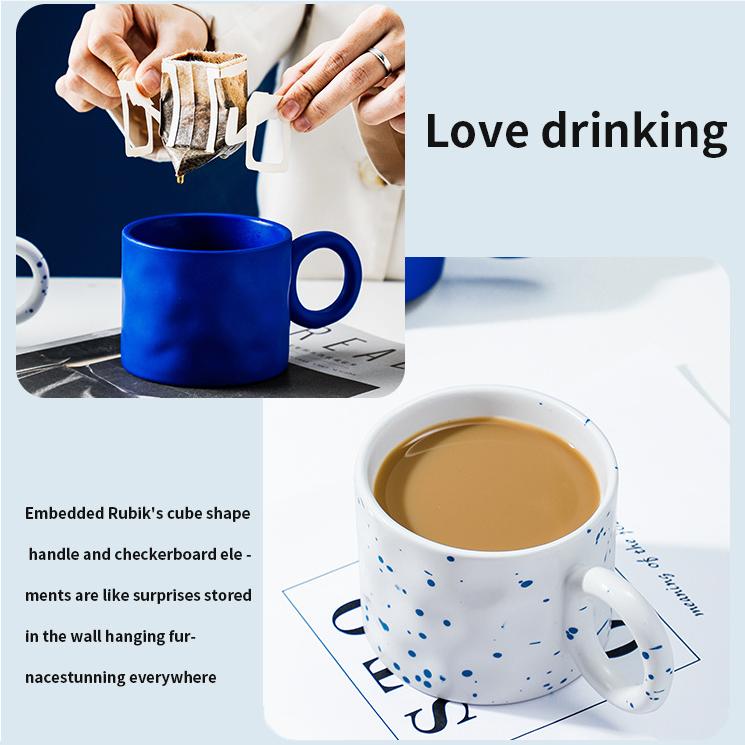 Enviormental Porcelain
It has extremely high heat resistance. So it can be safely used in dishwashers, microwaves and refrigerators, more durable to stand the daily use.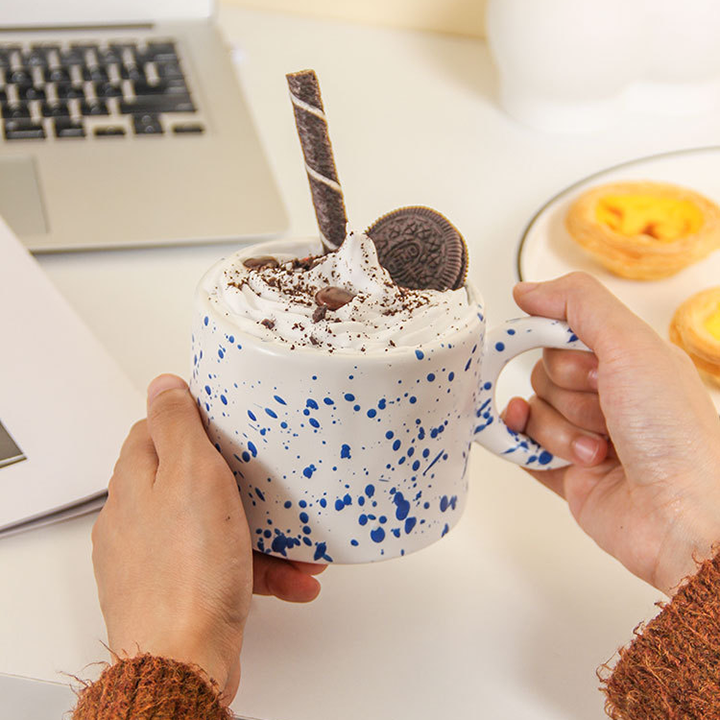 Enjoy Life
The timeless and smart design makes the dinnerware meet all your needs at home, regardless of what you eat and drink, and withstand being used 365 days a year.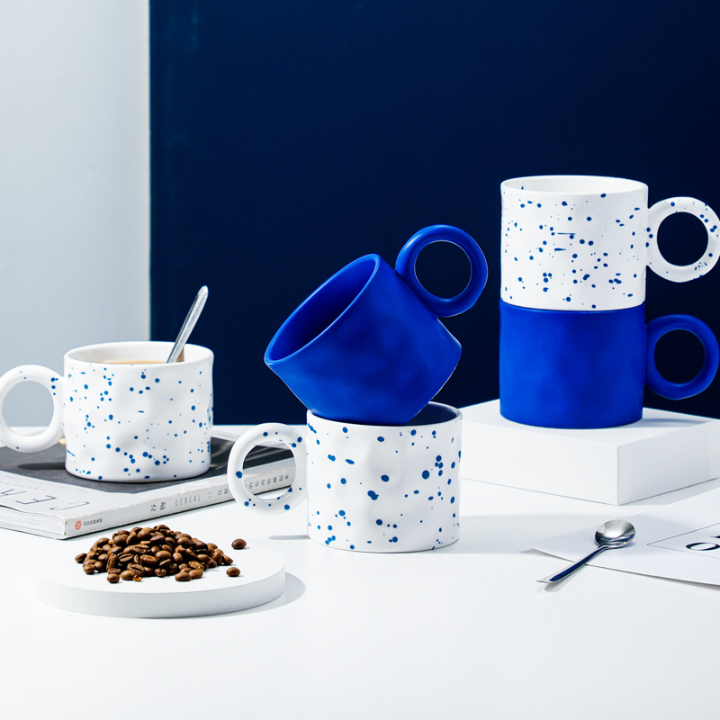 Specifications
Name: Klein Blue Big Ear Creative Cup
Material: Ceramic
Process: Underglaze color + high temperature firing
Capacity: 450ml
Scope of application: Microwave oven, oven, dishwasher, disinfection cabinet