Beautiful paper colored in white, gold, and silver are intricately cut and layered to create this splendid image of The Virgin Mary and the Child Jesus. This makes the perfect piece for any home and creates a calming and soothing atmosphere, especially in the evenings. The lightbox also makes a beautiful and thoughtful gift for anyone! Such as a Godchild, grandmother, mother, priest, religious persons. I personally have one in my children's bedroom as their nightlight. It is a great way to have them know Our Lady and Our Lord is always watching over them :)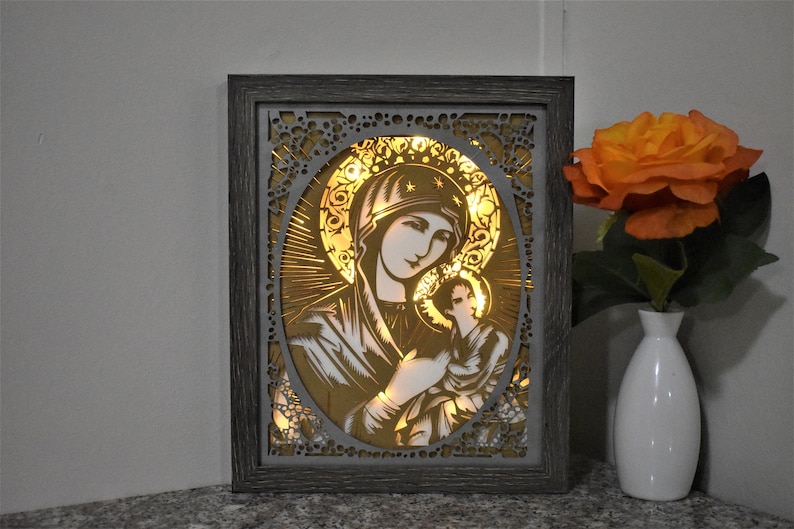 The frame can either sit on a mantel or counter, or it can be hung.
LED lights lite the beautiful framed image from the backside.

The size of the frame is a little over 8 inches x 10 inches.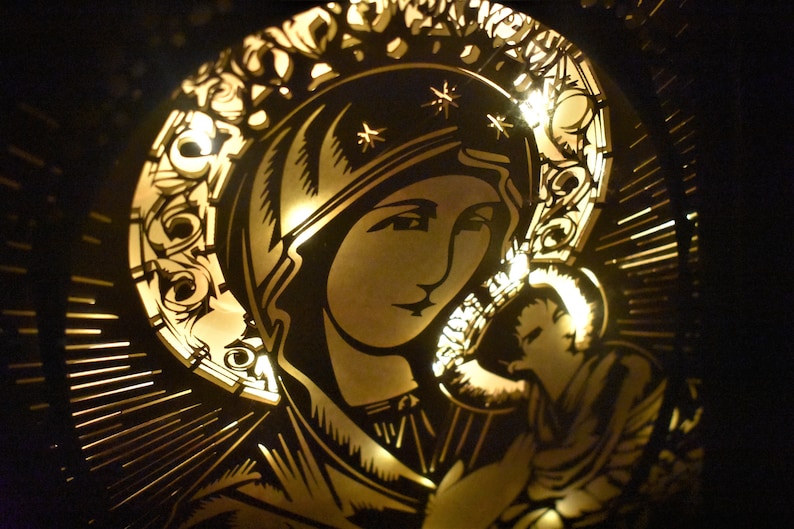 I hand craft these pieces here in the United States of America from scratch. Each one is unique and made with the utmost care and love. If you have any questions or are interested in a bulk order of 4 or more, please contact me!