This innovative 3-in-1 hard-side luggage meets the needs of each traveler! An expandable, durable, and sleek suitcase that can easily switch between 3 different sizes instantly!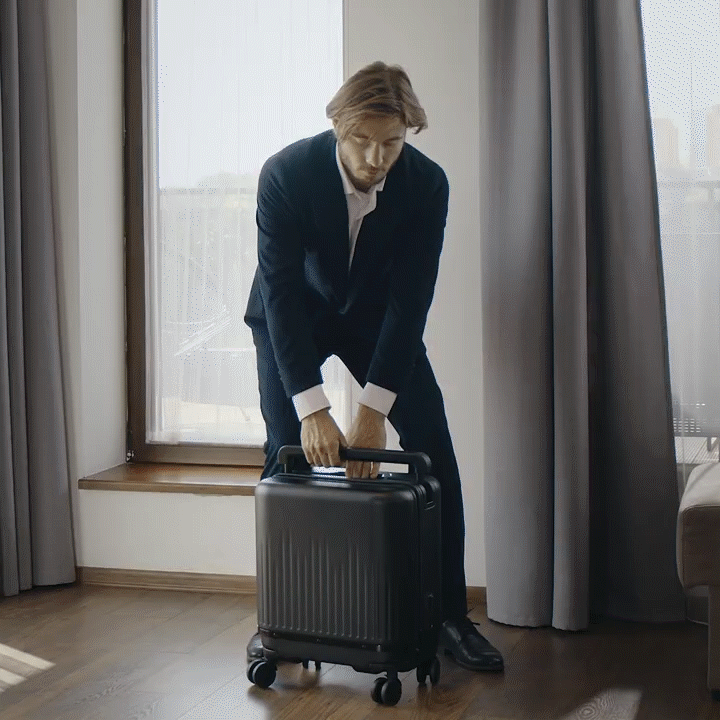 3-in-1 Expandable Luggage
The expandable design comes from its extra-wide pop-up handle and the buttons on the top. Press the button to switch between 3 sizes: 16" Small Carry-on; 22" Medium Check-in; 26" Large Check-in.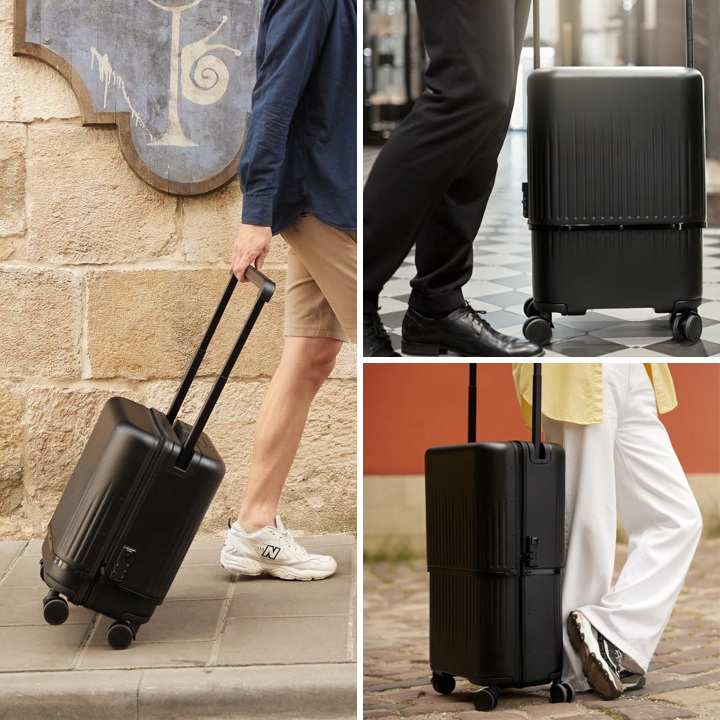 Efficient Packing
Customized packing cubes, adjustable dividers, and the laptop bag are also customized accessories of the suitcase to increase your packing efficiency and help you stay organized during the trip.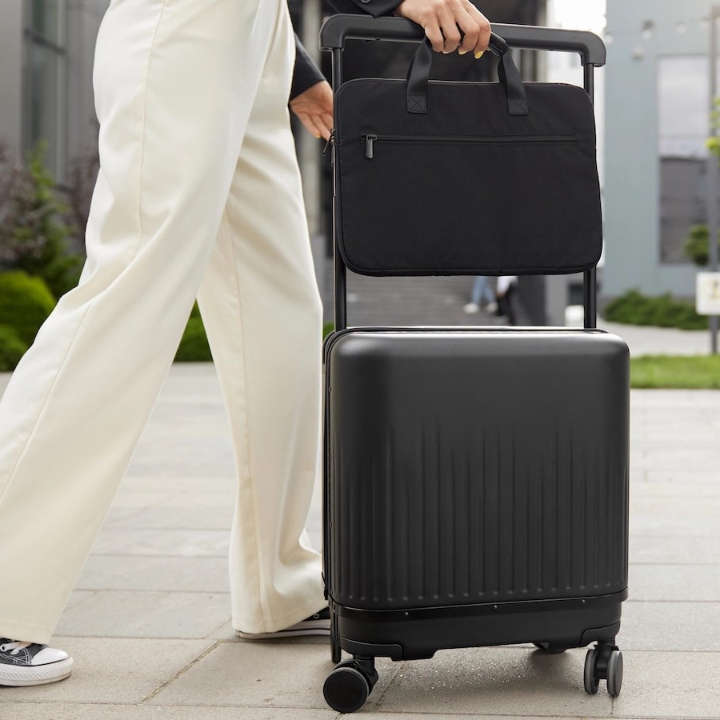 Solid Companion
With a water-resistant PU exterior, it can withstand light rain. Whether it's long walking distances, rainy weather, or heavy loads, it's able to withstand different traveling conditions and be your solid companion.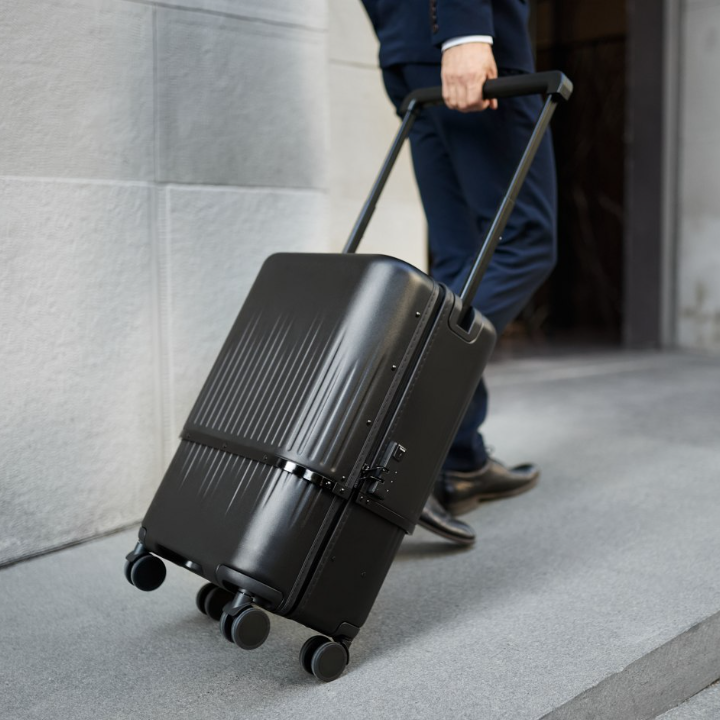 Convenient & Safe
In addition to the silent 360° wheels that allow for smooth rolling on a variety of surfaces, it features an invisible bottom handle for easy lifting and a tamper-proof luggage lock for added security.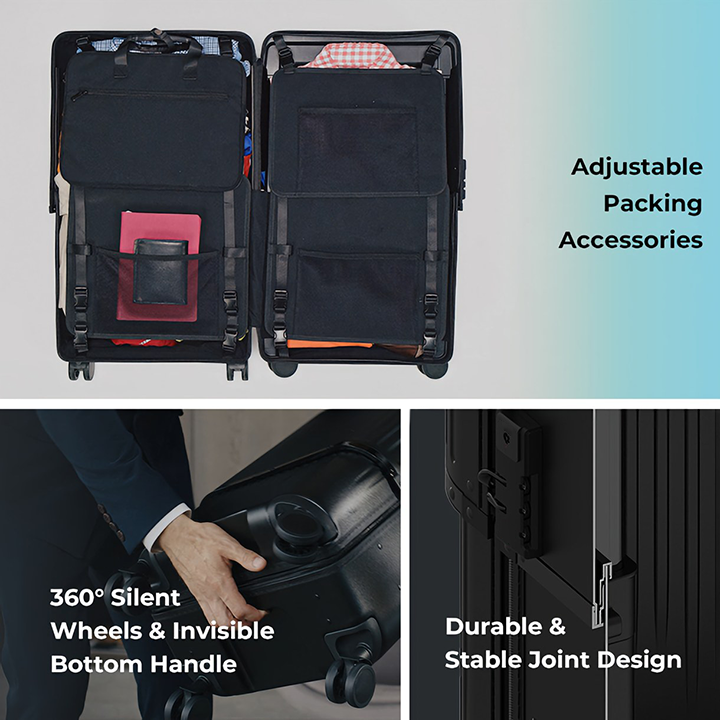 Durable yet Sleek
The durable PC shell and aerospace-grade aluminum frame are for life-long use, meanwhile, the sleek and elegant design brings aesthetics to the luggage for a luxurious experience.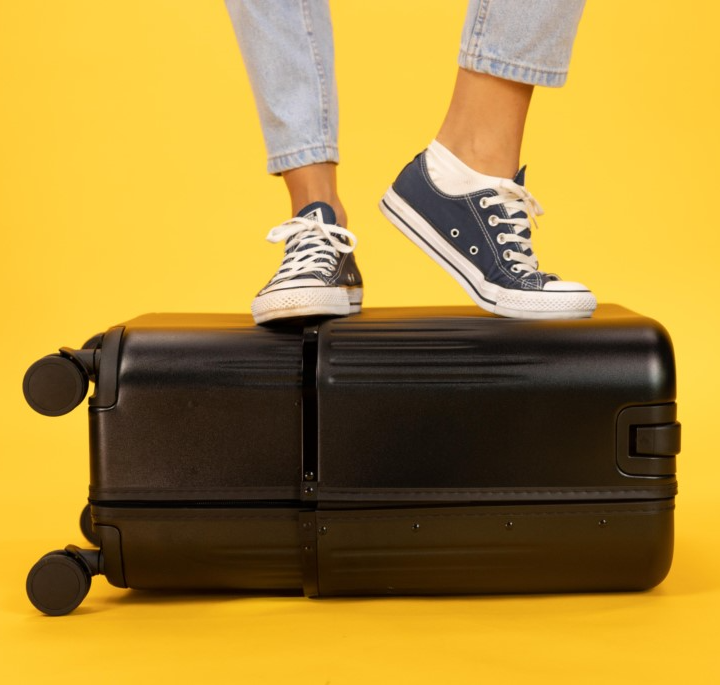 One-for-all Travel Solution
Use the expandable luggage on any trip and say goodbye to switching and storing multiple suitcase sizes at home. It provides maximum flexibility and makes your travel easier and more comfortable.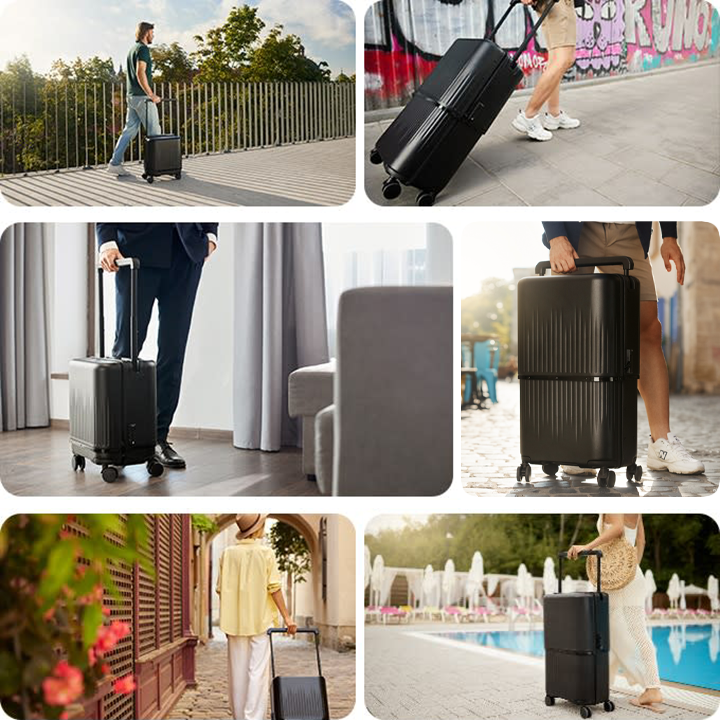 Specifications
Shell: 100% Polycarbonate
Divider: Peach-skin Velvet
lnterior: Peach-skin Velvet
Packing Set: Peach-skin Velvet
Handle: ABS+ Aluminium
Nap Kit: Polyester
Wheel: ABS + Rubber
Weight: 4.7kg/h0.3LBS(Empty Inside)