"Glory be to the Father, and to the Son, and to the Holy Ghost."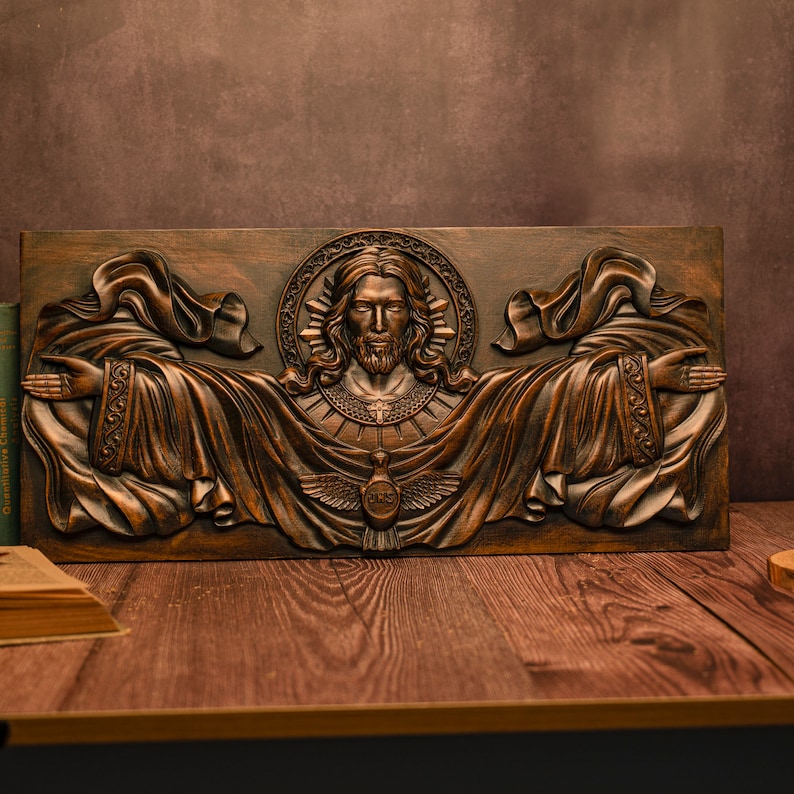 BGCOPPER studio creates handmade products filled with love, kindness and faith. May these basic feelings of joy and inspiration be passed on to you and your family through the product of your choice!
This wooden wall canvas is a great religious gift for your friends and loved ones, regardless of your age and social status or the decor of your home

God bless you!

All products are not afraid of water and moisture because they are coated with wax or varnish.It's durable, it won't go bad, it won't lose its true form, it won't go out of fashion and it will last more than a lifetime.

Our products are made of high quality natural solid beech and ash wood. Icon's finest details and dimensions involve computer processing techniques and manual adjustments, and the final details are done by hand with natural waxes and water-based paints.

You can choose to add personalized engraving text on the back, we are happy to provide free service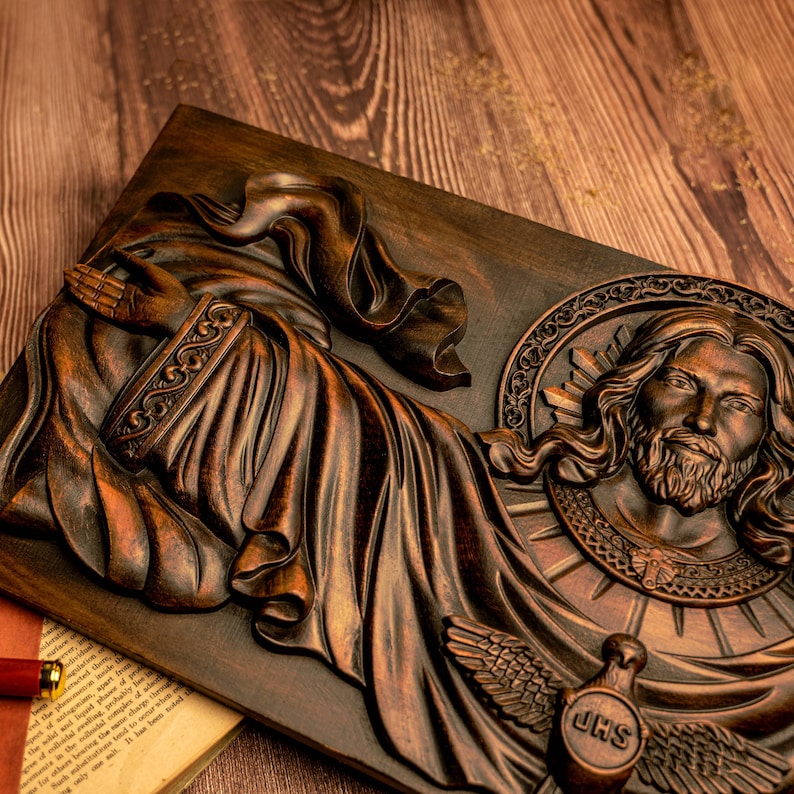 We offer careful packaging, all products are packed in foam to prevent damage during shipping. In the unlikely event of damage or loss, we will be happy to send you a replacement.

The finished product may be slightly different from the color or wood structure you see in the photos. It depends on the wood, photo quality, photography conditions, screen brightness, etc.

- Payment - I use PayPal. But even if you don't have a PayPal account, you can pay with a credit card

Manufacturing time varies from 7 to 12 days. Icons in the Ready to Ship section ship within 2 business days. If you need to receive your ASUP order, please contact us to confirm delivery deadlines.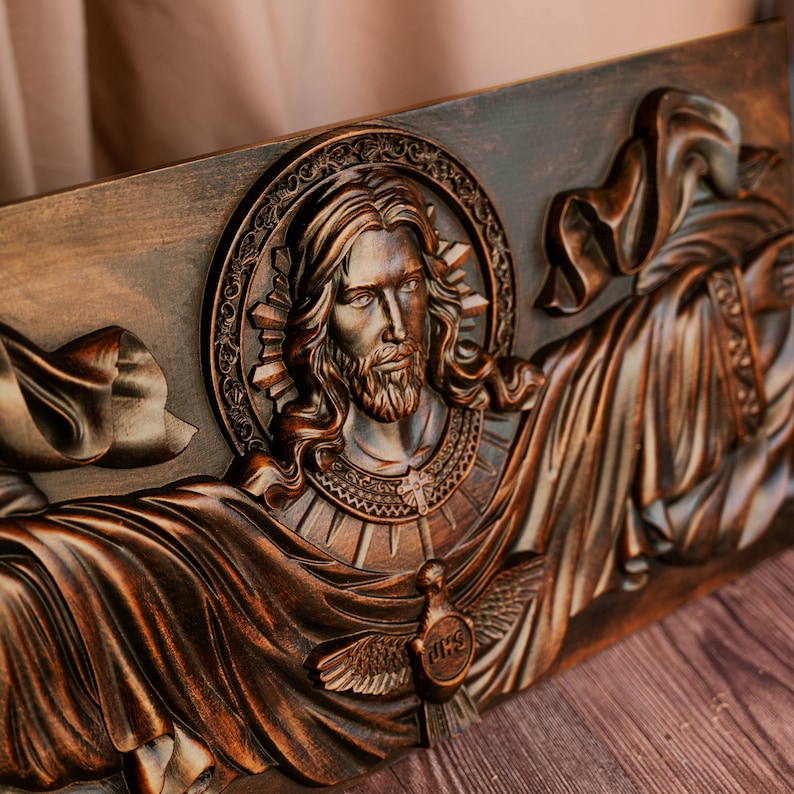 - We offer free worldwide shipping via regular mail. Estimated shipping time (excluding manufacturing time)

Canada: 7-12 days
UK: 5-10 working days
US: 5-14 business days
Europe: 5-10 working days
Australia, New Zealand, and Oceania: 5-12 weeks

- Express delivery
You can expedite shipping on your order for an additional fee. There are two variants:
1 - Express Shipping (8 business days) US customers only
2 - Worldwide UPS Shipping (4 Business Days Delivery)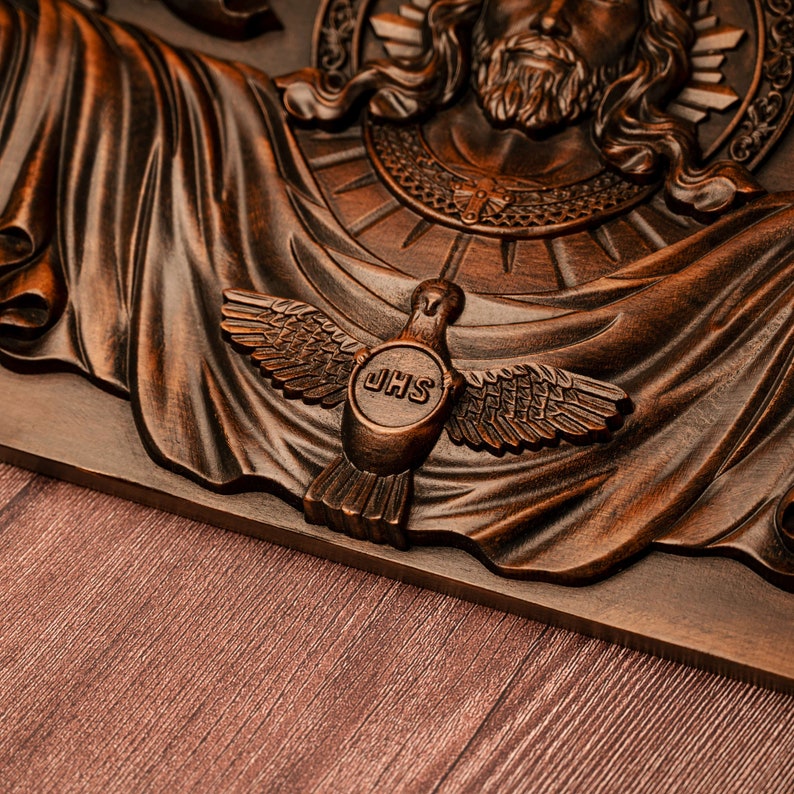 ⚠ Important
These delivery times are not entirely accurate and may vary by season and availability. We are not responsible for this.

If your package is returned with the wrong address (indicated on the order receipt), or if you did not pick it up at your local post office and return it to us, we can return it, but you will be charged for shipping even if your order is free shipping Yes, there is also a fee. In this case, you can also get a refund minus shipping (even if your order is free) (except for engraving and custom orders).

For EU customers! Please note that depending on the size or weight of your shipment, you may be required to pay duties and import taxes. The amount of tax depends on the laws of your country. We are not responsible for them. We can provide an invoice for your package.

**************************************************** **********

- Wholesale: Email us for wholesale orders

- Please read our FAQs to help you place your order and additional information about our services and inventory. If you still have any questions, please contact us and we will be happy to help.